EMC looks for Scottish channel growth with Baur appointment
EMC has appointed its first channel manager for Scotland as the firm looks to grow its indirect activities North of the border
EMC has appointed its first channel manager North of the border to work out of its Livingston base as it looks to deepen its channel relationships with Scottish resellers and target the key vertical markets in the country.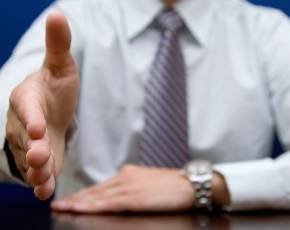 Mark Baur takes up the role as channel development manager for Scotland coming into EMC with a CV that stretches back 28 years and includes spells at Dell, CommVault, Hitachi and NetApp.
As well as working with existing partners Baur also has a brief to bring on board some new relationships and focus on the vertical markets that are particularly strong in Scotland.
"There is an immense amount of expertise across the channel landscape in Scotland. Their knowledge of the needs of both local businesses and the major markets such as oil and gas make them key to the success of EMC in the region. My aim is to provide our partners with the support they need to make working with EMC as easy and profitable as possible," said Baur.
EMC's country manager for Scotland Martin Brown said that Baur would be part of a team focused on delivering growth targets for Scotland and expected his channel knowledge to be vital as it expanded its reach in the market.
Terry Beale, head of Channel EMC UK&Ireland, said that, "The channel is vital to EMC's success across all of the UK and Scotland is a great example of that".
"We are working to both help our existing partners increase their strength in the market and expertise and also identify new niche partners that have traditionally held incredibly close ties with smaller business where our product portfolio is increasingly relevant. EMC is committed to increasing its relevance to this market and Marks's appointment will be key in us achieving this in Scotland," he added.
Read more on Channel Partner Programmes