Logicalis the shining star for Datatec
A robust performance in its latest fiscal year from Logicalis helped parent Datatec but things were not as good at Westcon
Double digit growth at Logicalis helped parent Datatec deliver decent numbers for its financial year that finished in February with Westcon coming in for some criticism for under performing.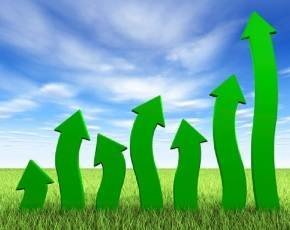 Logicalis delivered a 15% revenue increase to $1.55bn for the year ended 28 February and a 16% improvement year-on-year in gross profit to $360m but Westcon only managed a 6% climb in turnover to $4.06bn and gross profits only moved upwards by 2% with operating profits down by 37%.
The Logicalis growth was largely as a result of increasing services business, which is now over 30%, and it benefited across Europe from the 2e2 acquisition and also from demand from Brazil.
The firm is expecting even more business to come through Brazil as the World Cup triggers some further spending and it also reported an expectation for a continued recovery in the general market for IT products and services over its next fiscal year.
The channel player enjoyed strong Cisco and NetApp sales in all of its regions but reported that IBM and HP revenues were poor.
Westcon saw a drop in revenue in the US and poor conditions in Australia dragged down the Asia Pacific region for the distributor but growth did come from Latin America and overall it did deliver growth.
"We continued to grow revenue and our gross margins have been stable. Logicalis had a notably strong year, reporting operating profits up 23%, whilst Westcon under performed as a result of several factors," said Jens Montanana, chief executive of Datatec.
"We remain confident in the sustainability of our long-term growth strategy and have maintained our capital distribution at the same level as the previous year. The secular trends in our industry remain favourable," he added "In the current financial year, we anticipate another robust performance for Logicalis while Westcon will continue to consolidate and focus on improving operational leverage."