Alcatel Lucent slashes Q1 losses
Alcatel Lucent has slashed its losses significantly as its plans to trim costs and sell assets start to yield results
Telecoms network vendor Alcatel-Lucent has been able to generate some smiles in its investor community after it reduced its first-quarter net loss to €73m compared to €353m for the same quarter the previous year.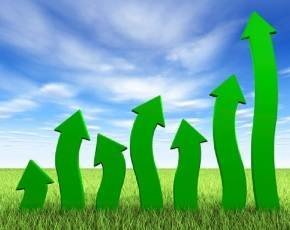 The company said the reduction has been helped by lower costs and an 11% increase in revenue from its internet routing division.
Revenue also fell 3% to €2.96bn, which it largely attributed to the increase in the Euro against the Dollar and a 50% fall to €99m at its managed-services business.
However, the vendor swung to an adjusted operating profit of €33m from a loss of €179m beating expectations for break-even. Alcatel Lucent hasn't posted regular profits since it was created in a transatlantic merger in 2006.
It's faced tough competition from low-cost rivals and has also been hamstrung by its relatively small size. The company competes with Sweden's Ericsson, China's Huawei and Finland's NokiaProfitability has been impacted by restructuring costs and lower margin Chinese mobile contracts.
The company's chief executive Michel Combes is aiming for 10,000 job cuts, €1bn in asset sales and €1bn in cost cutting. He also intends to reposition the company with fewer products.
Jean Raby, chief financial officer, Alcatel Lucent, said the company was on target to meet the asset sales target by the end of 2015 and he added that its Chinese wireless business would drive top line results but would weigh on gross margins in the second quarter.