Promethean remains optimistic despite sliding Q1 sales
Interactive whiteboard player Promethean has struck an upbeat note despite sales going in the wrong direction in Q1
Educational technology provider Promethean World has registered sliding sales in its first quarter but despite challenging market conditions reported that customers are displaying increased confidence.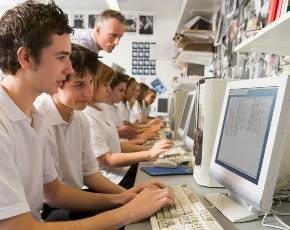 Q1 group revenues were £20.7m, representing a 25.4% fall on the £27.8m booked in the same period a year earlier. Sales volumes of interactive display systems were also 8.7% lower year on year.
But it was not all doom and gloom with the firm revealing its order book at the start of Q2 2014 was substantially ahead of the equivalent position as of 31 March 2013.
"The currency translation impact of a weaker US dollar has also adversely affected reported revenues and in addition, both lesson content revenues and sales of other equipment, including LRS handsets, were lower than in the comparator period last year," the firm said in its interim management statement.
The company has a contract with Miami-Dade in the US to supply interactive boards for over 10,000 classrooms. It said about one third of this contract revenue has been recognised in the first quarter. The balance of shipments on this contract is set to be completed by the end of the third quarter.

This contract to one side, the company claims its North American order book is significantly ahead of the same period the previous year while in the international region there are a number of significant opportunities, some of which are expected to ship later in the year.

Looking ahead, the company said whilst market conditions remain challenging, it was seeing signs of increasing confidence from customers: "Given the strength of our North American order book and our international region pipeline, our expectations for the first half and full year remain unchanged," Promethean said.."
"We will also be closely monitoring the market response to the launch of our new software and professional services. These products are proving to be an important differentiator for Promethean, although we do not expect them to generate material revenue this year," the firm added.