olly - Fotolia
EMC unifies channel partner programmes
EMC has chosen to unify all of its channel partner programmes into a single scheme to make life easier for resellers
EMC has unified all of its partner programmes under a single framework as it tries to simplify things for resellers and ensure that all of its channel have access to the same resources.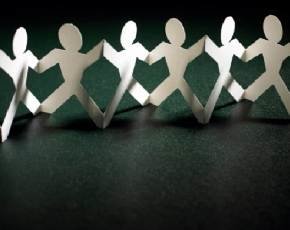 The decision to kick off a fresh business partner programme at EMC World comes just a day after the vendor indicated to partners that it was expecting the cloud and software defined storage to be two of the big growth areas.
The business partner programme will reward those partners that put some muscle behind what EMC is planning and try to take high-value solutions out to customers and is planning to offer some rewards to cloud service providers.
The vendor will also develop some 'partner only' products, including the VNXe3200 array and the DD2200 system, and configurations that only its channel can get access to.
Gregg Ambulos, senior vice president, global channel sales, at EMC, said that the industry was undergoing a transformation and the unified channel programme was designed to support an ecosystem of partners that wanted to tap into what it has been dubbing the emerging 3rd platform of IT, which involves cloud and big data.
"The new Business Partner Program has been designed to enable the growing ecosystem of partners working with EMC to drive the sweeping industry transformation underway today. The program offers enhanced flexibility and choice and harnesses the power of EMC's federation of companies to enable partners to deliver exceptional value in the market through a deep set of solutions and services," he said.
Already other vendors in the industry have indicated that they will. provide support for the channel only products with Brocade quickly out of the blocks to confirm that it will provide SAN management tools for those customers opting for the EMC VNXe3200.
"Mid-range enterprises deploying EMC VSPEX solutions have many of the same requirements faced by large enterprises in supporting virtualisation and private cloud initiatives, including maintaining high application availability and responsive support level agreements," said Jack Rondoni, vice president, data centre storage and solutions, at Brocade.