Context: UK IT market enjoys strong revenue growth in Q1
Ana analysis of the first quarter from Context showed that the UK enjoyed decent growth in most IT products sectors
The UK has enjoyed a very strong start to the year in terms of IT growth with customer spending on hardware helping the first quarter deliver a much better performance compared to the same time last year.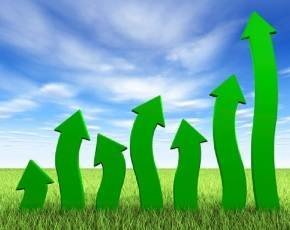 Figures from research house Context has highlighted a decent performance by the UK and some other European countries as spending on IT increased with revenues of products going through distribution increasing by 7% in the first quarter to €11.6bn, with conditions improving month on month to hit double-digits in March at 10.2%.
The UK saw growth of €2.5bn with desktops (up 32.5%), printing consumables (22.4%) and computing components (21/2%) the best performing areas with servers a weak area with a 7.2% drop year-on-year.
"Desktop sales in the UK, like in other Western European countries, benefited strongly from late orders following the end-of-XP support and saw revenues up by almost one third in the quarter compared to last year", said Marie-Christine Pygott, senior analyst at Context.
Hardware was not the only area driving growth with software and licenses also improving by 10.7%, with the sector responsible for 17% of UK revenues.
Italy was also shaking off the problems of the past few years with growth in most areas of the market and there were encouraging signs from Spain, which also seems to be getting back on track, and Poland and Sweden were also doing well.
Read more on Independent Software Vendor (ISV) community