Lieberman Software aims to ramp up European sales
Having established a handful of regional offices across Europe Lieberman Software is now looking to increase sales further in the region
Identity management player Lieberman Software is planning to increase its activity across Europe building on its recent investment in regional offices in the UK, Germany and the Netherlands.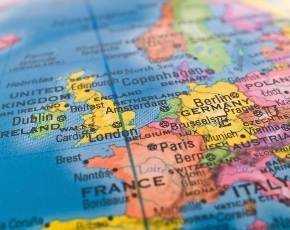 The security specialist not only set up regional offices but signed up distributors, including Exclusive Networks, to develop its channel network in the UK and is looking to use that footprint to widen its reach in Europe.
The vendor will be looking to recruit new channel partners to underpin its plans and has the advantage of being able to lean on Exclusive's pan-European knowledge as it looks to increase sales outside of those countries that have seen the opening of a regional office.
"As part of our expansion in EMEA we are taking on new partners to assist with the need from enterprises to secure their privileged identities against advanced cyber attacks," said Calum MacLeod, vice president of EMEA at Lieberman Software.
"The nature of attacks against IT infrastructures is evolving at an alarming rate. Conventional security products are, in many cases, no longer effective against the sophisticated, state-sponsored attacks that both government and private sector industries are experiencing," he added.
Read more on Identity Management Solutions and Services