MicroScope top stories, week ending 18 April 2014
The week saw Capita snap up AMT-SYBEX and Dell making changes to its partner programme
Capita's appetite for acquisitions is showing no sign of abating following an £82m buy-out of AMT-SYBEX, a proprietary software vendor.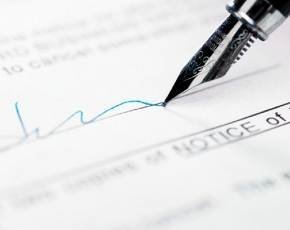 Just over two weeks ago Capita snapped up network services company Updata Infrastructure in an £80 million deal. This followed an earlier acquisition in which Capita gobbled up security and managed services player Network Technology Solutions.
The AMT-SYBEX purchase means Capita has brought a mobile technology and smart data management vendor into its fold. AMT-SYBEX specialises in the utilities and transport sectors while four of Capita's clients include four of the `big six' energy companies, National Grid, Network Rail and Transport for London.
The acquisition is based on an initial consideration of £82m on a cash free, debt free basis, plus a contingent consideration of up to £23m based on the business reaching specific profit targets over the next 12 months.
Founded in 1990, AMT-SYBEX has developed applications that support service delivery in energy and water suppliers by managing the data of millions of consumers and enabling mobile working for employees.
Dell has announced a number of tweaks designed to strengthen its PartnerDirect channel programme and get partners growing faster and more profitably at Dell Enterprise Forum in Frankfurt.
As one of very few vendors that supplies servers, storage and networking under one roof, Dell wants to be seen as leading the way when it comes to transitioning partners from the old to the new ways of supplying IT – a theme also spoken to by its bête-noire, HP, at its recent channel conference.
Acknowledging that over the past seven years the channel has come to be seen as a critical part of Dell's go-to-market strategy that it could no longer execute effectively without, the firm took another step back from its chequered past, adding new lead generation capabilities to, in its own words "encourage a channel-led approach for specifically targeted customers that would benefit from partner involvement."
Dell said this would enable partners to identify and target specific companies while assuring partners that Dell would not itself pursue the leads. However it stopped short of saying the customer would no longer be allowed to buy direct from Dell.
Unified comms services specialist Connect Communications has set its sights on becoming a £100m managed services provider following an MBO led by channel entrepreneur and new CEO Alex Tupman.
Tupman's return to the channel comes nearly five years after the firm bearing his name, AT Communications was gobbled up by Daisy for £7m.
With backing from private equity firm Lloyds Development Capital, Tupman plans to take the East End-based outfit – which already supports a number of global corporates including Barclays, Coca Cola and HP – to the next level of its development and its establishment as a major force in managed UC and IT services.
The Heartbleed bug continues to send ripples out across the industry with a host of vendors reporting that the malicious OpenSSL vulnerability has caught them on the hop and left a number of products exposed.
The latest names that have admitted they have to work quickly to patch the problem include Cisco and Juniper as they look to close off holes in routers and switches as they follow in the footsteps of several web retailers that have taken steps to remove their vulnerability.
School IT supplier RM Education has handed Kelway a seven-year contract to provide service desk and warranty operations on its branded kit as it scales back its own commitment to hardware.
RM Education, which is currently undergoing a major internal transition after shutting down its PC business last year, hopes that backing off its hardware support functions means it will now be able to concentrate more on provision of software and services, including its RM Unify cloud platform.
---
Image credit: Siri Stafford
Read more on Software-as-a-Service (SaaS) Applications