MicroScope's top stories, week ending 11 April 2014
XP shutdown arrives, SME spending on the rise, and Ingram reports channel network success. Catch up on the biggest stories from the past seven days
SME spending on IT equipment is set to increase across Europe as customers look to update their infrastructure and ensure that the back office can keep pace with changes in other parts of the organisation.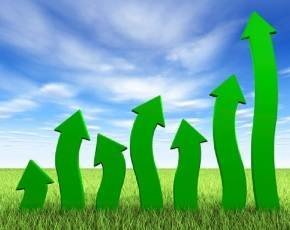 Evidence of increased spending comes from the latest GE Capital's SME Capex Barometer, which shows that firms in the UK, Germany, France and Italy are set to spend €73bn on IT equipment in the next year, which would be a 15% increase on 2013.
The UK is leading the field with a 56% improvement on the last 12 months with €21.5bn expected to be spent with hardware taking the largest share of capital expenditure with billions earmarked for upgrades of laptops, servers and other devices.
Although spending on software is expected to be lower across Europe at €31bn the largest amount of action will be coming from the UK, which GE Capital is predicting will spend €9.4bn.
"After several years of prioritising spending on manufacturing equipment assets, SMEs now look to be increasing IT and office equipment capex, potentially in order to update their infrastructure and back office systems to match modernisation efforts at the front end," said Christian Bernhard, equipment finance leader at GE Capital International.
The growth in the amount of data that the average household generates is set to reach epic proportions in the next few years creating opportunities for storage and security specialists.
Over 200 billion devices will soon be online
A picture of trillions of gigabytes worth of data being produced has been outlined in EMC's Digital Universe study, which looked at the way the world would change by 2020.
The storage vendor expects 200bn devices to be connected to the internet soon and the amount of data that is being generated by mobile is on the rise with emerging markets likely to overtake mature states like the UK by 2020 in the generation of information.
On the security front EMC estimates that 40% of the data in the 'digital universe' will need some form of protection and the current level being secured is only around half that at 20%.
With support for Windows XP finishing the calls from the channel about the dangers of security threats have risen in volume as thousands of users now find themselves exposed to security threats.
The long awaited deadline for the end of XP support has finally arrived and with it the long expected fears that an un-supported platform is going to be a soft target for cyber criminals.
There have been many calls urging users to move away from XP and earlier today Symantec issued its latest Internet Security Threat Report which looked back at 2013 but also contained some thoughts about the shelved Microsoft operating system.
Exertis Micro-P has unveiled a structural change in its B2B operation as it looks to develop both the volume and value added distribution sides of its business establishing two separate divisions to deal with resellers.
The volume side of the business is being headed by Phil Brown, director Exertis Micro-P and the VAD side will be run by Grahame Smee, the managing director of Cohort Technology, which was acquired by the distributor last October.
Brother has strengthened its support for managed print specialists after appointing an industry veteran with responsibility for heading up its efforts on that side of the market.
The vendor has recruited former 20-year staffer at Oce Canon Mike Mulholland, who established a managed print services (MPS) division in the UK during his time at the firm, will lead the services and solutions team.
Audio visual specialist Bose has taken its first steps to work with the channel after appointing ASM Technologies to handle its corporate product line and establish relationships with resellers.
The recently-launched UK chapter of Ingram Micro's VentureTech Network (VTN) idea-sharing and collaboration programme has initiated 13 new members, with three more pledges waiting in the wings, the distributor has revealed.
SAP continues to push more of its functionality towards the cloud with its Business Suite now being made available via a subscription payment model as it looks to compete with rivals.
Gartner has warned the significant number of users that are still using Windows XP to move away from the operating system as soon as possible to avoid security risks once support ends next Tuesday.
Read more on Sales and Customer Management