NetApp and Overland highlight tough storage market
Financial results showing an impact on revenues from a challenging market have been issued by both NetApp and Overland Storage
Indications that the enterprise storage market remains a tough place to operate could be seen in the latest set of numbers issued by NetApp and Overland Storage, with both reporting disappointing revenues.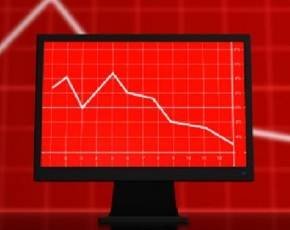 The storage players are following in the wake of financial results from IBM and EMC, which also highlighted that storage hardware has been a difficult place to operate in the third quarter.
NetApp's revenues for its fiscal second quarter, ended 25 October, only managed a 1% year-on-year improvement to $1.5bn and Overland Storage saw its net revenues for its first quarter, ended 30 September, coming in at $10.6m, compared to $11.7m in the same period last year.
Overland trimmed its net losses to $4.6m from $4.9m a year before and NetApp was healthier with GAAP net income up at $167 million, compared to $110 million in 2012.
"We are disappointed with our overall Q2 revenue performance. The continued, uncertain macroeconomic backdrop, combined with the U.S. federal government shutdown and larger than expected decline in our OEM business, impacted our top line revenue growth. As a result, total revenue came in $10m below our previous guidance range," said Nicholas Noviello, CFO at NetApp.
"The decrease in revenue from the same quarter in the prior year was primarily due to decreased service revenue from our extended service contracts related to lower tape-based product sales," said Kurt Kalbfleish, CFO at Overland Storage.