Financial sector embracing software and services
The latest report into the financial services market from TechMarketView reveals a sector that is investing in software and IT services quicker than the rest of the economy
The financial services sector is leading the recovery with the vertical market growing ahead of the rest of the economy as it starts to invest in software and services and head back towards a pre-2008 crash environment.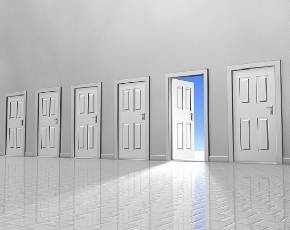 Market watcher TechMarketView is predicting the financial services sector will deliver an annual growth rate of 3.8% per annum over the next three years, which is better than other parts of the economy.
The Financial Services sector, which includes banking and insurance, accounts for 23% of all UK software and IT services (SITS) market in the UK, spending around £9.8bn.
In its latest report into the market the analyst house has advised those vendors selling software and services that would appeal to the sector to prepare for more spending as firms look to spend to build up competitive advantage.
"The need to comply with significant regulatory change and the updating of legacy systems will continue to take a significant proportion of the sector's budget for Software and IT services. Companies are also looking increasingly to cloud services to reduce costs," stated the UK Financial Services Sector SITS Market Trends and Forecasts 2013 report.
The consequences for vendors and suppliers are going to come under strain as customers look for more innovation and customers turn to outsourced expertise to help with running some business processes.
Sector companies are now responding to the better economic and commercial outlook and are seeking to expand their activities and build competitive advantage. This will provide software and IT services (SITS) vendors with significant opportunities, particularly in the application of new technologies.