Intel delays Broadwell and delivers muted Q3 numbers
Intel has delayed the release of its Broadwell chip as a result of technical issues as it delivers downbeat Q3 numbers
Intel has been forced to delay the launch of its Broadwell chip because of technical reasons adding to a sense of gloom as it delivered third quarter numbers with arrows down in the income and profits columns.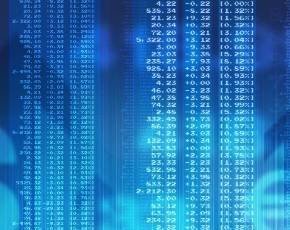 The manufacturer has pushed Broadwell back by a quarter, with manufacturing starting in its fiscal Q1, as it sorts out the glitches but continues to concentrate on a strategy of bolstering its offerings for the ultra-mobile and 2 in 1 system markets.
The firm has also been actively extending its reach into the datacentre market and getting involved with the Internet of Things category, according to Intel CEO Brian Kiranich.
"We're executing on our strategy to offer an increasingly broad and diverse product portfolio that spans key growth segments, operating systems and form factors. Since August we have introduced more than 40 new products for market segments from the Internet-of-Things to datacenters, with an increasing focus on ultra-mobile devices and 2 in 1 systems," he said.
Net income in Q3 of $2.95bn was slightly down on $2.97bn in the third quarter a year earlier with the PC division suffering the most with sales falling by 3.5%, although the firm said that the enterprise market showed signs of recovery in the quarter.
"While consumer demand in emerging markets was sluggish, we started to see early signs of improvements in North America and Western Europe," said Kiranich.
There was a stronger performance on the datacentre side of things with a 12% climb in turnover to $2.9bn.
"Following the launch of Ivy Bridge EP and the Atom-based Avoton SoCs, the data center group, delivered all-time record revenue. DCG saw strength across its lines of business in geographies. Cloud revenue was up 40% year-over-year. Storage was up 20% and high performance computing was up 27%," added Kiranich.