nconnect urges data VARs to claim fair share of voice sales
nconnect, the newly-launched UK arm of German brand NFON, slams traditional voice vendors for restricting access to market opportunities
Cloud-based 'infrastructure-less' enterprise voice provider nconnect has launched into the UK and immediately laid into incumbent voice vendors that it claims have alienated data and networking resellers.
The firm was set up in Munich in 2006 under the name NFON – it has changed its name in the UK to avoid confusion with Wi-Fi outfit Fon – and has amassed 5,000 enterprise customers already, including names such as Thomson Reuters and Allianz.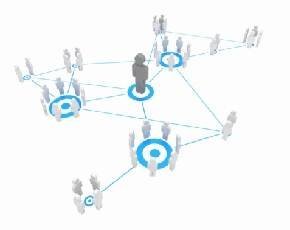 Under the stewardship of UK managing director Rami Houbby – a former channels and alliances veep at Allied Telesis and business development manager at 3Com – it is now seeking to build out a local channel based around its cloud telephony offering.
Speaking to MicroScope, Houbby said he was keen to target infrastructure, WAN and LAN specialists that wanted to expand their offerings into voice but had come up against barriers to entry
This, he suggested, was partly the fault of voice vendors who had "alienated" data partners by setting the bar too high.
"One reseller told me that to get accredited and set-up on voice required an investment of £100,000, and given it was not a core focus he couldn't make a business case for it," he said.
"We're trying to enable them to do it with minimum investment: £1,000 buys into the nStarter programme, which includes demonstration equipment, training and sales and marketing support," he said.
Other selling points for potential partners, Houbby said, were seamless fixed mobile convergence (FMC) integration and monthly rolling contracts, setting up recurring revenue opportunities for the channel. The cloud-based nature of the solution means that partners don't need to hold any handset stock, while self-installation, infrastructure-less deployments mean less time onsite with customers.
Martin Bacon, managing director of early adopter Parachute IT, said he had seen "real differentiated value" in the cloud-based flexibility, feature set and reliability.
"Since becoming an nconnect partner we're getting more opportunities out of our installed base, our customers are very happy, and we haven't had to become experts in complex systems.
"Voice is now a logical part of the cloud IT service we offer, and we're increasingly using that to go after new business opportunities we know we can win," he added.
Read more on Telephony Services