Trustmarque sets up Windows 8 tablet project for Scottish government
Solutions provider Trustmarque runs successful Windows 8 tablet pilot for Scottish government ahead of wider deployment
IT solutions provider Trustmarque and the Scottish Government have revealed details of a fully-customised Windows 8 tablet solution proof of concept deployment.
Holyrood has elected to provide staff with Windows 8 tablet devices as part of its wider vision to transform public service delivery in Scotland, and hopes the deployment of mobile working tools will enable civil servants to operate far more efficiently.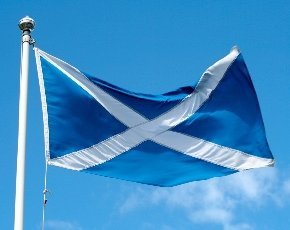 It plans to offer Windows 8 on Samsung Series 7, Dell Latitude 10 and Samsung ATIV tablets, with Microsoft System Centre 2012 Configuration Manager deployed to centrally manage the devices, and Microsoft User Experience Virtualisation to assist with roaming profiles and to allow users with log on to any computer on the same network and access their documents maintaining a consistent desktop experience.
Microsoft Gold Partner Trustmarque, which holds a number of accreditations spanning the public sector, was selected to deliver a proof of concept based on a deployment of 40 devices to 20 key government executives and 20 technicians.
"The success of this POC is testament to the enduring strength of partnership between Trustmarque and Scottish Government," said Trustmarque head of UK public sector, Mark Garrity.
"At every step of the process we have engaged and listened to the Government's requirements and provided our expertise to deliver a solution to achieve their vision; of enabling flexible working and improving productivity for employees, whether they are at home, in the office, or on the road."
"The decision to move to Windows 8 was driven by a need to support greater mobility of staff following several consultations. Our long term ambition is to transform the way Scottish Government employees and our shared service customers can collaborate, access and use information applications with mobile access, both online and offline, from virtually anywhere in the UK," said Andy McClintock, CTO at the Scottish Government.
"Greater mobility provides staff with the capability to work beyond the traditional boundaries of government buildings and engage with stakeholders and the public which is incredibly important to us.
"This has been multi-year journey where we have incorporated technology, investment, and efficiency, within the context of financial constraints and evolving government strategies including a consolidation of our buildings estate," McClintock added.