ComputerLinks signs with iScan Online
ComputerLinks continues to bolster its portfolio to help resellers secure customers worried about mobility and BYOD issues
ComputerLinks continues to expand its security vendor line-up after signing mobile device player iScan Online to bolster the products that resellers could offer customers looking to make the move to BYOD a more secure experience.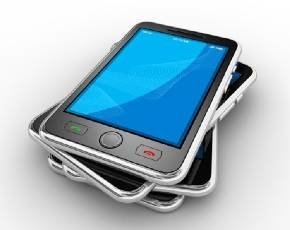 The iScan product works by going through a device to check it is both secure and compliant and costs the user a recommended fee of £10 per device annually, providing resellers with a straight forward additional revenue stream.
Resellers also have the option to white label the service and can promote the PCI compliant capabilities as well as the ability to secure remote devices regardless of the network or location exploiting browser-based technology.
Dominic Wordsworth, product group manager at ComputerLinks, said that customers were looking to promote greater flexibility but continued to be concerned about the security implications.
"While enterprise mobility continues to create new opportunities for the channel and its customers, it has also brought new challenges for security and compliance. The agreement with iScan Online provides our partners with a solution to address these challenges, which can be quickly integrated within their existing security and mobility portfolios and provides valuable additional revenue streams," he said.
In response Carl Banzhof, CEO of iScan Online, said that resellers were the people that customers turned to when they were worried about being secure and they were in a prime position to help guide users through BYOD issues.