MicroScope's top stories, week ending 27 September 2013
Outsourcery fills Microsoft cloud gap, Ingram hires new president, COO, Avnet pitches desktop virtualisation programme at channel. Catch up on last week's biggest stories
Outsourcery has reacted to channel demands for a service to fill the gap left by Microsoft's Small Business Server developing its own O-Cloud offering, aimed at small customers.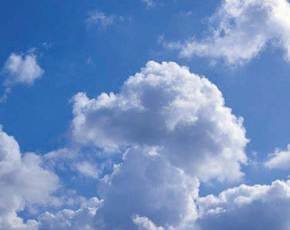 The O-Cloud is aimed at firms with five to 75 seats and has been designed as a product that is delivered by the channel and comes in response to Microsoft's plans to wind down its own product.
The Small Business Edition of the O-Cloud comes with a server for customers to store files combined with a hosted exchange email service, with options for the channel to set their own pricing for the service.
The cloud specialist is offering to provide resellers with training and materials to help customers recognise how a transition from Small Business Server to the O-Cloud would work.
"We pride ourselves on delivering services that our partners feel there is demand for. With the changes to the Microsoft SBS line-up, there was a very strong sentiment in the channel that customers would still want a simple, combined email and server proposition; delivered, supported and billed by their IT partner of choice," said James Griffin, product strategy and marketing director at Outsourcery.
Ingram Micro has unveiled a fresh face in its president and COO position, recruiting someone with a CV that includes plenty of time working in the UK in the steel and telco industries.
Paul Read has extensive heritage at UK businesses including Allied Steel and Wire and STI
Paul Read, who comes from a recent stint as financial officer and executive vice president position at Flextronics, will take up his Ingram post from 30 September with responsibility for the worldwide distribution business with regional presidents reporting into him.
Read's CV includes time in the UK at Allied Steel and Wire, STI Communications and Associated British Foods and he has been on the Ingram board of directors for the past year, but has resigned that role given the latest appointment.
"Paul is an experienced operator and seasoned executive and we are fortunate to have him join the Ingram Micro team," said the distributor's CEO, Alain Monie. "His extensive background in the IT supply chain will help us as we strive to drive growth and greater returns across all of our business lines."
British cloud services firm Aorta Cloud is in the process of pulling together funding for a rescue package for customers left high and dry by the apparent collapse of US cloud storage services provider Nirvanix.
According to reports, Nirvanix – which was a key IBM partner and was billed by at least one analyst as "the next VMware" – contacted customers and channel partners earlier this week to tell them that uploads to its cloud would cease on 18 September, and all data would have to be downloaded by 30 September.
MicroScope understands that the San Diego-based outfit, which was backed by Intel Capital among others, had simply overreached itself, attempted to compete too heavily on price with larger rivals such as Amazon Web Services, and run out of cash.
Avnet Technology Solutions has taken the wraps off an end user computing practice (EUC) to arm resellers with the skills they need to exploit the growth in desktop virtualisation.
The distributor has combined its own SolutionsPath offering, with business intelligence tools and lead-generation resources, with VMware Horizon Suite marking a evolution of the partnership between the two firms that was struck back in October 2012.
Red Hat is gaining more revenues from the channel as the open source specialist saw a record level of business generated in its second fiscal quarter from partners.
The open source specialist is gained 70% of its revenues from the channel in Q2, which was up from 66% last year and the highest level the firm has achieved,reaching a milestone in its direct and indirect ratios.
Citrix has appointed an EMEA channel head with a remit to unify and standardise its activities with partners across Europe as it looks to identify areas where it can grow the business.
Virgin Media Business has tied up a relationship with Outsourcery in order to offer its customers Microsoft Lync to bolster the communications support it can offer customers.
Google has come under fire from MPs for not doing enough in the fight against piracy with the search engine giant accused of failing to make it difficult for users to access illegal download sites.
The latest player to enter the tablet market will be a household name in the channel but perhaps not because of a pedigree selling technology but rather its track record in the grocery market.
Oki has shuffled its senior management teams across Europe announcing a change in the leadership in the UK and Ireland as well as France, Italy and its central and eastern regions.
Read more on Infrastructure-as-a-Service (IaaS)