Avnet aims to help resellers with desktop virtualisation
Avnet Technology Solutions is setting out to make desktop virtualisation an easier sale for resellers
Avnet Technology Solutions has taken the wraps off an end user computing practice (EUC) to arm resellers with the skills they need to exploit the growth in desktop virtualisation.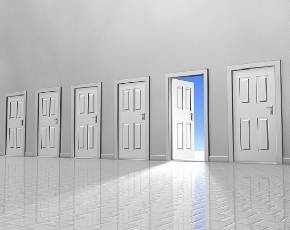 The distributor has combined its own SolutionsPath offering, with business intelligence tools and lead-generation resources, with VMware Horizon Suite marking a evolution of the partnership between the two firms that was struck back in October 2012.
The distributor has reacted to the growing demand for desktop virtualisation and BYOD and will provide the hand-holding that Avnet's existing reseller base, as well as new partners, can use to start generating business.
Tom Ellis, VMware EUC partner development manager, Avnet Technology Solutions UK, said that it was adding value around VMware's Horizon Suite: "The practice enables business partners to sell VMware Horizon Suite and the additional hardware, software and services which complement VMware EUC solutions."
In response, Ed Dolman, head of channel, UK and Ireland at VMware, said that Avnet had gained a reputation for delivering solid support and training for resellers.
"We consider this initiative to be a powerful value proposition as we seek to attract new partners who want to enter the desktop transformation market but currently lack the relevant skills. By enrolling in Avnet's SolutionsPath University, business partners have the ability to receive the training they need to develop knowledge and expertise supported by the generation of sales leads," he said.
Read more on Storage Virtualisation Solutions and Services