Lead gen biggest challenge for growing MSPs, says GFI CEO
GFI CEO Walter Scott says vendor marketing initiatives will become a critical element of channel support plans as managed service provider numbers grow exponentially in the coming years
The CEO of SME IT solutions specialist GFI Software has spoken of an increasingly critical need for managed service providers to be better supported when it comes to marketing and lead generation, saying this is probably one of the biggest challenges facing the MSP community today.
Walter Scott was speaking as GFI Software revealed today that it has hit a major milestone in terms of MSP numbers supporting its GFI MAX platform.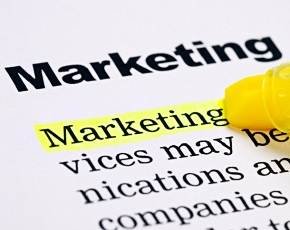 The firm claims that it now has 8,000 MSPs up and running with its RemoteManagement tool, which supports over 600,000 MSP engineer logins per month. This is a 33% year-on-year increase, according to GFI's own stats.
To date, GFI says it has supported nearly 10 million remote access sessions, and currently supports 260 million remote monitoring checks each day, and 5.7 million automated maintenance tasks each month. In addition, its Managed Antivirus service is quarantining a million threats a month, and its MailProtection tool has stopped over eight billion spam messages in their tracks.
Speaking to MicroScope, Scott said that the growth in MSP numbers, as more and more resellers transition out of their traditional roles, is constantly bringing new challenges to light.
"We're putting a lot of money into channel marketing because I think MSPs currently have a problem marketing themselves," he explained. "They are too busy managing their growing installed base, so we have to do more to help with the sales and marketing process."
In terms of finding new business, Scott said he believed there was still enough room for both the current crop of MSP-centric vendors – which besides GFI includes names such as Kaseya, AVG and Solarwinds – and their partners to find green-field business.
"We're moving into a rental economy for everything and the same is happening in small businesses," he said. "And right now there are so many small businesses starting up that there's still opportunity for everyone."
More on GFI Software
Readers Choice Awards 2011: Best Vulnerability Management Products
Scott estimated a global figure of between 30,000 and 40,000 MSPs currently selling remote management technology, and said he believed this would grow by 10,000 to 15,000 customers over the next three to five years.
GFI also today launched the newest iteration of its LanGuard product, enhancing the 2014 edition with vulnerability assessment and patch management for mobile devices, to help its channel get on top of customer BYOD demands and concerns.
The new release features support for mobile devices running iOS, Android and Windows Mobile, as well as major Linux distributions – including Red Hat Enterprise Linux, Ubuntu, Suse, CentOS and Debian – all of which Scott suggested were becoming more attractive to end-users as the importance of the underlying operating system diminishes in the face of cloud growth.
A survey of 1,001 mobile workers in the UK – commissioned by GFI and conducted by Opinion Matters – suggested a clear need for more mobile device management (MDM) expertise in the channel, finding that 31% of respondents were connecting to public, untrusted Wi-Fi services, and as much as 20% of mobile devices did not even have basic security features enabled.