Tandberg Data signs up Hammer
Tandberg Data has signed up Hammer to distribute its product range across Europe
Tandberg Data has inked an agreement with Hammer to allow the distributor the rights to handle its data storage and protection product lines across Europe.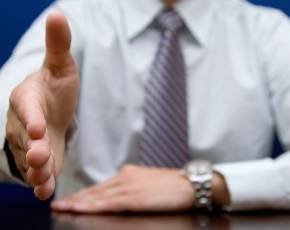 Hammer will be able to offer Tandberg's tape, disk, RDX removable disk and software that deals with backup, archiving and disaster recovery and is going to be looking for growth across Europe.
The addition of Tandberg should expand Hammer's ability to provide more support for the Apple marketplace as a result of the vendor's fibre channel interface on certain products.
Eddy Bergiers, Hammer's Regional European Sales Director, said that the Tandberg signing would help bolster its European business: "We see Tandberg Data as playing a significant role in developing our tape and backup business across mainland Europe, and we look forward to working closely with them to fulfill the needs of both new and existing resellers focused on this market."
In response, david Spate, sales director, NS Europe at Tandberg Data, said that it was looking to work with Hammer for the long-term and establish a solid relationship with the distributor.
"Hammer's years of experience providing value-added services to European vertical markets is just what we were looking for to strengthen our European network," he said.
Read more on Enterprise Storage Management