MicroScope's top stories, week ending 13 September 2013
Former Riverbed, Abiquo boss Jim Darragh new boy from Ipanema, Softcat celebrates Cisco Gold, and Citrix buys UK office suite player Byte Squared. Catch up on last week's biggest channel stories
Former Riverbed senior vice president and Abiquo and Zeus Technology CEO Jim Darragh is heading to application performance and networking vendor Ipanema Technologies to drive a more aggressive growth strategy.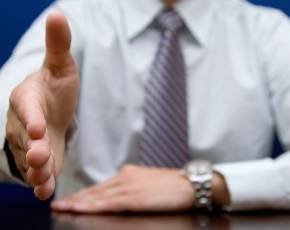 Paris-based Ipanema specialises in WAN optimisation tech that enables customers to guarantee ERP, CRM and business app performance to every user on their network, regardless of how complex their IT is. The firm claims this means CIOs can embrace trends such as social media and BYOD, while exploiting the full potential of their hybrid network, and lower costs at the same time.
Darragh will be focused on pushing Ipanema into the WAN optimisation-as-a-service market, where it has ambitions to become a "leading challenger". It reckons Darragh's time at firms such as Riverbed will allow it to make some headway in that regard.
Jean-Yves Leclerc, Ipanema exec chairman, said: "Darragh's previous leadership has been visionary and this is exactly what we need. The challenge for Ipanema Technologies now is to be part of every business IT consideration; that's the kind of attention our technology warrants."
Explaining his decision to join Ipanema, Darragh said: "This sector is set for explosive growth in the coming years and I'm thrilled to have the opportunity to be at the helm of a company that can capitalise on this."
A two-year investment in both technical training and resources around Cisco networking solutions has paid off for Softcat, which has announced it has been awarded Cisco Gold Partner status.
Softcat says the accreditation is one of the industry's toughest to obtain
The service provider has been ploughing cash into its Cisco practice, recently investing in new sales and support teams that mean it can now offer customers a 24/7 Cisco support helpdesk, a feature that may have been critical to a recent Cisco Customer Satisfaction Award.
It will now be able to offer advanced capabilities to both public and private sector customers around its four key architectures, networking, security, collaboration and datacentres.
Softcat operations director Doug Fawell described the accreditation as one of the toughest to obtain in the industry.
RSA, EMC's security unit, has added a number of newly-launched products and solutions that it previously sold direct to its channel scheme, and revealed that it hopes to start offering identity management solutions from Aveksa through resellers by the end of the year.
Among the new products now available through the SecurWorld programme are the Silver Tail intelligence and behavioural analysis platform, ECAT malware detection tool, and Authentication Manager 8.0.
Additionally, RSA Identity Protection and Verification (IPV) is now to be offered through partners, having previously been sold direct.
Despite their aggressive focus in the cloud computing services area, enterprise IT heavyweights including Microsoft, Google and IBM are playing catch up with Amazon Web Services (AWS) in the infrastructure as a service (IaaS) and platform as a service (PaaS) segments.
The data for 2013 Q2 from Synergy Research Group showed that AWS still maintained a strong lead in the IaaS and PaaS cloud segments. Microsoft, Google and IBM's aggregated revenues in the infrastructure and platform service segments still equate to only 63% of Amazon's revenues.
Citrix has acquired UK-based office productivity suite specialist Byte Squared to expand the functionality it can offer in its own enterprise cloud platform.
The deal will provide Citrix with access to a suite that includes a word processor and spreadsheet based for the iPad and iPhone and has been competing with some big names in that space including Google and Microsoft.
People still enjoying buying from people in the channel despite the rise of digital alternatives but sales staff can not take relationships for granted as customers are more informed about purchasing decisions.
Cloud and IT services firm InTechnology has successfully achieved the government's Information Governance of Compliance (IG SoC) accreditation for the NHS N3 network seven months ahead of schedule.
Ipswitch UK channel manager Stephen Demianyk takes a look at the advent of wearable technology, and reveals how the channel can get in on the ground floor.
Michael Dell's plans to take the firm he founded private look like becoming a reality after his rival bidder Carl Icahn revealed he would not pursue efforts to wrestle control of the PC maker.
Microsoft is looking to reverse the sluggish sales it has seen with the first generation of Surface tablets with the launch of the second incarnation of its tablet later this month.
Glaswegian hosted cloud services provider iomart has added Hampshire-based rival Redstation to its portfolio for a maximum consideration of £8m.
Read more on Sales and Customer Management