Ipanema names former Riverbed SVP Darragh to CEO post
Incoming CEO Jim Darragh tasked with turning Ipanema Technologies into a "leading challenger" in WAN optimisation controller and services market
Former Riverbed senior vice president and Abiquo and Zeus Technology CEO Jim Darragh is heading to application performance and networking vendor Ipanema Technologies to drive a more aggressive growth strategy.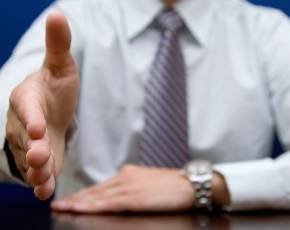 Paris-based Ipanema specialises in WAN optimisation tech that enables customers to guarantee ERP, CRM and business app performance to every user on their network, regardless of how complex their IT is. The firm claims this means CIOs can embrace trends such as social media and BYOD, while exploiting the full potential of their hybrid network, and lower costs at the same time.
Darragh will be focused on pushing Ipanema into the WAN optimisation-as-a-service market, where it has ambitions to become a "leading challenger". It reckons Darragh's time at firms such as Riverbed will allow it to make some headway in that regard.
Jean-Yves Leclerc, Ipanema exec chairman, said: "Darragh's previous leadership has been visionary and this is exactly what we need. The challenge for Ipanema Technologies now is to be part of every business IT consideration; that's the kind of attention our technology warrants."
Explaining his decision to join Ipanema, Darragh said: "This sector is set for explosive growth in the coming years and I'm thrilled to have the opportunity to be at the helm of a company that can capitalize on this.
"There are four things that attracted me to Ipanema Technologies – customers, technology, the market, and the people. Ipanema works with an impressive list of big, global brand names; the technology is cutting-edge and there's a culture of innovation that I believe will keep it that way, the market is ripe for the picking and the people are passionate and committed," he added.
Read more on Wide Area Network (WAN) Services