Cheaper smartphones help global market rebound
The growth in the number of sub $200 smartphones and strong spending in emerging markets will help the market grow strongly according to IDC
The smartphone market has rebounded strongly from last year as emerging markets flex their buying muscles and the impact of sub $200 products starts to filter through.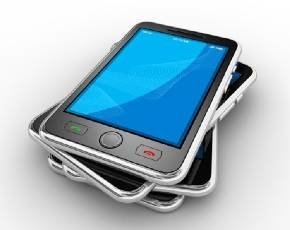 The latest analysis of the market from IDC expects unit shipments to increase by 40% this year, which is down from the 44% in 2012, but much better than some market watchers had been expecting.
Overall growth in the global market will be 7.3% this year, which is a strong rebound from the 1.2% experienced in 2012, as a result of the growth in options for those users looking for cheaper phones.
"Smartphones will represent virtually all of the mobile phone market in many of the world's most developed economies by the end of 2017," said Kevin Restivo, senior research analyst with IDC's Worldwide Mobile Phone Tracker program.
"Aggressive carrier subsidies of handsets, falling prices, higher consumer awareness, and a vast array of devices will mean almost all phones shipped to the developed world will be 'smart.' However, smartphone shipment volume will be dominated by emerging markets, such as China, even though the percentage of smartphones to feature phones won't be as high," he added.
In term of operating system Android continues to dominate around three quarters of the market with Apple likely to take around 16% market share, helped by the anticipated refresh that is coming this autumn.