Stone bolsters management team
Public sector specialist Stone Group has bolstered its sales team with a fresh face as group sales and commercial director
Stone has brought on board a sales and commercial director to bolster its core business as well as supporting the continued development of its professional services operation.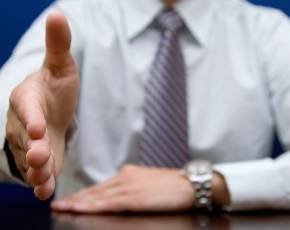 Andy Bennett, joins the public sector specialist as group sales and commercial director, and will not only have a brief to grow the business but also to build the 'talent pool' available to Stone.
"Andy brings with him a wealth of experience in business growth and leadership that will make him an asset to the business and a key member of the board. During these last nine months as CEO, I have set a clear strategy for continuing to advance our core hardware business as well as developing our service offerings. Andy's appointment at this senior level is essential to assist me in driving through and delivering on that strategy," said Simon Harbridge, CEO at Stone Group.
Bennett joins Stone Group after a spell as managing director at Revenue Assurance Consulting Ltd, a specialist in energy sector analytics, and a CV which includes time at 2e2, Siemens, 3M and BT.
"A key focus for me will be developing a broader capability in response to client demands, including enhancement of the Stone Professional Services Division. I also want to cement the company's position as IT lifecycle management services experts by doubling the capacity of the business' internal repair centre and the recycling and refurbishment business. At the same time, I'll be ensuring continued growth and investment in the company's core hardware business.," said Bennett.