Advanced adds iTunes app for financials on the move
Advanced Business Solutions launches first mobile app for finance system customers on the go
Business solution provider Advanced Business Solutions (Advanced), has launched an app to cater for its finance system customers who are on the move.
Advanced Air Approvals is the first in a suite of apps, giving customers using eFinancials, one of the firm's finance systems, the flexibility to approve or reject transactions on mobile devices.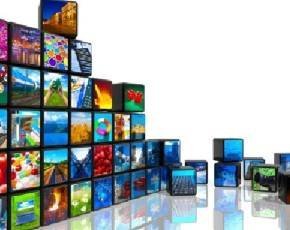 "CFOs have interest in cloud and mobile technologies," commented Gartner, "SaaS (and cloud-based delivery) is starting to affect business applications, and many CFOs use mobile devices and would be interested in getting access to key business information using these tools. Hence, CIOs should use this interest to show how wider investments in cloud and mobile technology could deliver benefits across the organisation."
All transactions will appear as a list and can be sorted by type, for example, a requisition, invoice or new supplier request and users can append notes if a transaction is rejected.
To ensure security a once only, user specific, activation key is sent to the user to ensure that only they can activate the application and then they can select their own secure PIN code for regular access. An auto time-out will also protect from sensitive information being left on screen.
"Feedback from our customers led us to develop the Advanced Air Approvals application, which is a quick and easy way for organisations to keep on top of their payments while on the move," said Dean Dickinson, managing director of Advanced Public Sector and Enterprise division.
"This single point of authorisation will allow managers to approve both orders and invoices from their mobile devices, which will save time and keep them in the know, even when they are away from their computers," Dickinson continued. "Today, organisations are looking for the most innovative way to drive efficiencies and with this application, we are allowing our customers to keep up-to-date with technology, ultimately to suit their business needs."
Advanced Air Approvals is currently available for e-Financials customers but will be available for other finance systems in the future.
It is the first in a series of applications available on iTunes, which has been developed by Advanced.
Read more on Enterprise Resource Management (ERP) Services