Dell profits collapse as fight for PC firm rages on
Dell's profits fell off a cliff in the second quarter of its fiscal 2014, as the fight between Michael Dell and Carl Icahn for control of the company continues
Second quarter net profit at Dell has slumped by 72% year-on-year, while revenues remained flat, the Texas-based IT solutions firm has revealed, lending weight to founder Michael Dell's argument that the company needs time to get its act together away from Wall Street's gaze.
Net profits for the period came in at $204m (£130.4m), compared to over $732m this time last year, while sales of $14.51bn were only slightly higher than the year-ago figure of $14.48bn.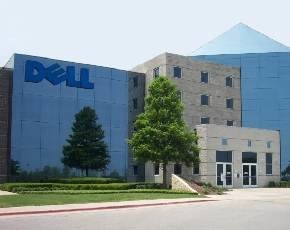 Dell, which is currently embroiled in a legal battle between Michael Dell and activist investor Carl Icahn – and brought its earnings release forward by five days given the high levels of interest in the company – had little to say about its poor performance bar a dry statement from CFO Brian Gladden.
"In a challenging environment, we remain committed to our strategy and our customers, and we're encouraged by increasing customer interest in our end-to-end solutions offering," he said.
There was indeed some growth – albeit single digits only – for Dell in those segments, Enterprise Solutions, Services and Software, upon which it has pinned its hopes in recent years as it seeks to diversify away from the declining PC market.
However declining sales on End-User Computing, which still accounts for 63% of Dell's quarterly revenues, and a 71% decrease in operating income, could not offset the rest of the business's performance.
In the bitter buyout bust-up between Dell and Icahn, a Delaware court is hearing Icahn's arguments in favour of a legal intervention in Dell's bid – which he claims undervalues the business – on Friday 16 August.
Icahn is attempting to get the courts to force Dell to back down from proposed changes to its voting requirements, and bring forward its AGM, currently scheduled for 12 September and 17 October respectively.
In a statement sent to CNN, Icahn's anti-buyout partner Southeastern Asset Management said it was encouraged by the performance of Dell's Enterprise Solutions, Software and Services business, but noted: "Dell generated nearly $0.83 per share ($1.5 billion) of free cash flow during the quarter and approximately $2.22 per share of free cash flow over the trailing 12 months, despite its strategy of sacrificing margins for market share.
"Stockholders should note that this additional $0.83 per share in cash, which is far greater than the $0.13 special dividend being funded off Dell's balance sheet, results in an immediate accrual of $0.70 per share in value to the buyout group. This further supports our belief that the Michael Dell/Silver Lake freeze-out transaction drastically undervalues the business and its future prospects."