Nexsan-based VAR programme strengthens Imation channel
Imation builds new VAR initiative on foundations of Nexsan programme as part of a major rebrand of its recent acquisition
Storage and security firm Imation today unveiled the Imation Storage Solutions Channel Programme to stimulate opportunities for expanded sales, marketing and lead generation services for resellers offering Imation's Nexsan storage solutions.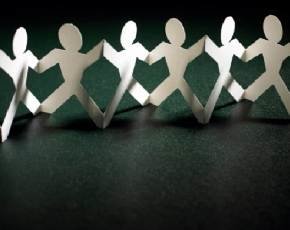 With the Nexsan channel programme as its foundation the initiative is launched as Imation re-brands Nexsan as Imation's storage solutions portfolio. The rebrand includes an updated website, introducing the "Nexsan by Imation" logo.
The rebrand and the new program follow Imation's purchase of Nexsan in January 2013 and aims to strengthen the blending of the portfolios. The Imation Storage Solutions Channel Programme is built from the best of the Nexsan partner programme, including LeadGuard opportunity registration, industry-leading margins and SPIFFs, training, lead management tools and a number of sales and marketing tools.
"We heard the voice of our customers loud and clear: the Nexsan Partner Program has a strong reputation among value-added resellers and solutions integrators, said Mike Stoltz, vice president of marketing and technical support at Imation.
"With the Imation Storage Solutions Channel Programme, we integrate the Nexsan Partner Programme with Imation's international scope and channel expertise, and open opportunities with our partners for deeper engagement to increase and accelerate sales."
There is also a new executive tier that for Nexsan partners who meet key sales criteria to engage enhanced business development and marketing support from Imation, including lead qualification telemarketing resources, market development funding, web content syndication and quarterly business reviews.
"As the global Imation Storage Solutions Channel Program, existing and new partners can expect to work with us on developing a strong sales pipeline and shorter sales cycles," continued Stoltz.
---
Image credit: Creatas