Ultrabooks fuel SSD boom
Strong demand for ultra slim laptops has helped SSD sales in the first quarter of 2013
Solid-state drives (SSD) are being bolstered by the increased popularity of ultra thin laptops with 5.9m units shipped to support that form factor in the first quarter of 2013.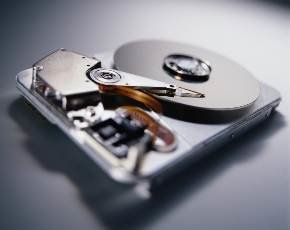 The latest information analytics provider IHS showed this number more than tripled from the 1.9m units in the same period last year. Similar growth was also shown in the tablet market with 542,000 units surging to 1.6m.
"The SSD market enjoyed big results in the first quarter as both the consumer and enterprise markets ramped up their use of machines that made use of the drives," said Fang Zhang, analyst for storage systems at IHS.
"Most notably, SSD attach rates climbed in ultrathin/Ultrabook PCs where SSDs are the de facto storage medium, and also in PC tablets where productivity options differentiate them from media tablets," added Zhang.
The complete shipment figures are up 92% from 6m to 11.5m year-on-year with use rising across diverse markets from the enterprise segment governing business, to non-enterprise fields such as desktop PCs, notebook PCs and the industrial markets of aerospace, automotive and medical.
Opportunities for the channel in the hard disk drive (HDD) market continue in the data storage segment and are set to rise in the video surveillance arena but are down in the consumer PC market where smaller devices are affecting sales
The lower cost model in the HDD market ensures data storage is still in demand, especially among consumers for music, video and social networking. In all, HDD shipments in the first quarter amounted to 135.7m units, down 7% from 145.5m the same time a year ago.
Picture credit: Photodisc