Avnet looks ahead on back of solid Q4
Avnet has revealed that it had a better end to its fiscal year and with its restructuring complete it has more confidence about the future
Avnet heralded its efforts to control costs as one of the reasons that its fourth quarter results beat expectations and is viewing the future with more optimism as the pipeline starts to look healthier.
The distributor was able to trumpet a 5% increase in revenues to $6.59bn for the three months ended 29 June although net income still had a minus next to it down by 6.5% to $135.8m year-on-year.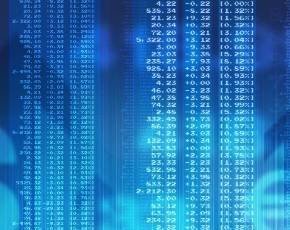 The results from the Technology Solutions operation showed the impact of the Magirus purchase with revenues climbing by a 18.3% to $799.6m with the entire global operation bringing in a 3% improvement in revenues to $2.6bn and things might have looked even better had the growth in storage, services and software not been offset by a decline in servers.
"The addition of Magirus in our EMEA region has strengthened our competitive position in key technologies including virtualization, storage and converged solutions. Despite a challenging start to fiscal 2013, our TS team has responded by delivering steady improvement through the year while continuing to invest in organic growth initiatives and value creating M&A," said Rick Hamada, Avnet CEO.
"Our Q4 results came in above our original expectations as better than expected sequential revenue growth at EM and our expense management actions combined to deliver significant bottom-line leverage resulting in operating income growing three times faster than revenue," he added "Given that the substantial majority of our previously announced restructuring initiatives have been implemented, and we are beginning to see various positive signals on our dashboards, we plan to build on this most recent performance and sustain progress toward our long-term goals."
From the start of the fiscal 2014 Avnet has introduced the following changes combining its reverse logistics business, Avnet Integrated, with Technology Solutions' services offering into a newly created organisation within Technology Solutions called Avnet Services. The firm also made changes on the components side of the business combining its regional computing operations into a single global hub in Technology Solutions. In addition, the Company decided to combine its regional computing components businesses into a single global organization within TS called Avnet Global Computing Components.
For the full year sales dipped by 1% to $25.5bn and net income was down by 20% to $450m. Hamada said the numbers showed the ongoing impact of a slower global economy, "and businesses' cautious spending on technology, particularly in our higher margin western regions".
"While there continues to be questions around global macro conditions going forward, we enter fiscal 2014 with a strong focus on our profitable growth initiatives and remain committed to delivering improved financial performance across our portfolio," he added.
Read more on Network Attached Storage (NAS) Solutions and Services