MicroScope top stories, week ending 2 August 2013
Last week saw the ownership battle for Dell take another turn, PC World being held up as a model for the NHS and some more predictions about the growth of the cloud
Last week saw the ownership battle for Dell take another turn, PC World being held up as a model for the NHS and some more predictions about the growth of the cloud.
Dell ownership battle rumbles on into next month
Michael Dell's call for voting changes have been accepted by the vendor's special committee forcing a delay to the shareholder vote over the future of the firm with shareholders now having to wait until September to get the chance to back Michael Dell's attempts to take the firm private or to support Carl Icahn's alternative to keep the PC maker in public hands.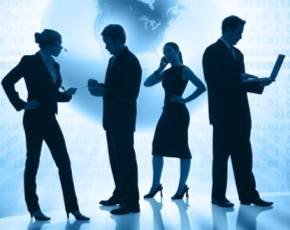 PC World held up as model for NHS
PC retail appears to be the inspiration for one of the country's top doctors who has suggested the approach to selling PCs on the high-street could be applied in the NHS.With retailers well versed in the challenge of providing the latest products but at a competitive price the medical director of the NHS Sir Bruce Keogh thinks that lessons can be learnt in the health sector.He has named PC World and Dixons as examples of just what can be done providing cutting edge technology at a reasonable price on a continuous basis.
Gartner predicts strong growth in public cloud
The resistance to public cloud services is starting to diminish with analyst house Gartner warning that those service providers slow to adapt the market looking at tough times ahead. The analyst house is predicting that end user spending on public cloud services will grow by 18% this year making it a market worth $131bn rising to $180bn in the next two years.
Gartner calls for transparency around cloud security
The call for transparency in cloud selling usually comes from the Cloud Industry Forum but Gartner has also added its voice to urge those selling hosted services to make security provisions clearer. The analyst house has said 80% of those buying Software as a Service (SaaS) were not happy with contract language and protections that related to security and that was leading to frustration.
Managed service growth faces being hit by skills shortage
Managed service providers (MSPs) are struggling to find the right staff and are worried the lack of skilled talent available will hamper their chances of growing the business in the future. One of the main challenges that MSPs faced was juggling the desire to focus on providing high levels of customer service against the pressure to continue to spend time on business critical functions, including recruitment and employee management.