MicroScope's top stores, week ending 26 July 2013
MicroScope's top stories for the week ending 26 July 2013
Some of the highlights of last week included the expectations Hewlett-Packard has around the interest from resellers in its platinum level, ongoing worries about the fortunes of the PC market and a move by UKFast to help get graduates into the IT sector.
HP braced for increasing interest in platinum level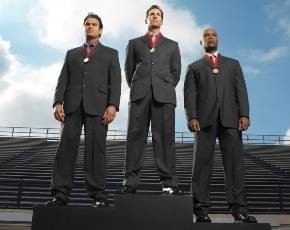 The first batch of Hewlett-Packard's platinum partners should start to emerge in the run up to the vendors next annual update in its partner programme coming into effect in November.
The vendor unveiled the platinum level accreditation at the back end of June with time for those that wanted to go through the accreditation process and hit the revenue targets to do so before the annual Partner One changes come into effect on 1 November.
Time called on PC era as declines continue
Time is being called on the PC era after the latest IDC and Gartner figures showed no signs of improvement in the market and even raised the prospect of the end of XP support as something the industry should look forward to as a reason the market might bounce back slightly.
The PC refresh cycle appears to have been warped by the timing of the end of XP support next April with the bounce that many had hoped for from Windows 8 never materialising.
Fujistu doubles channel PC rebates
Fujitsu is to double the rebates partners are able to claim on its Lifebook notebook and Esprimo desktop lines under its Client Pay4Performance promotion.
RebatesBased on three agreed sales targets per quarter – based on increasing year-on-year revenues – partners will now be able to make an additional 2%, 4% or 6% on Fujitsu's PC kit. According to Fujitsu, this means that resellers at the top Select Expert level could make up to 10% on top of their usual margin.
Size of Euro PC mountain worries Gartner
Time is running out for the channel to clear a backlog of unsold PC stock ahead of the hotly-anticipated release of more ultrabook and Windows 8 related machines towards the back-end of the year, according to Gartner.
Across the region willingness to spend on PCs was further hindered by the strengthening Eurozone crisis, and the channel took a risk averse approach during the three months to the end of June, said Gartner, meaning that many now have inflated levels of inventory on their hands.
UKFast CEO Jones pumps £4.5m into grad recruitment
Creation of 50 new jobs at UKFast's Manchester base helps address graduate unemployment problem and helps cloud hosting outfit beat growth targets