Competition dents Arrow performance
Competition in the components market and tough economic conditions hit Arrow Electronics in Q2
A mixture of competition, currency fluctuations and ongoing economic difficulties managed to keep Arrow's income from growing year-on-year in the second quarter.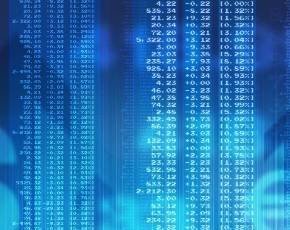 The distributor delivered net income of $89.9m, compared to $114.4m a year earlier, and turnover increased by 3.4% to $5.3bn with double digit growth in its enterprise computing solutions (ECS) business doing its bit to help keep things looking fairly rose.
The ECS business might have been bringing in 12.4% increases in turnover at $1.9bn but it needed to with the components division seeing a 1.6% decline to $3.4bn.
"In our components segment, we saw each of our regions post sales above the high end of normal sequential seasonality. Our enterprise computing solutions business performed especially well, with our 14th consecutive quarter of year-over-year organic growth and operating margins at the highest level in five years," said Michael Long, chairman, president, and CEO at Arrow Electronics.
"Our differentiated value-added strategy continues to drive strong financial performance," he added that in its view the pressure on margins was starting to ease off slightly and there would be an improvement in trading conditions in the second half of the year.
Business from Europe was down by 9% and the Americas also dipped by 4% but a strong performance in Asia-Pacific, helped by strong growth in China, saw revenues increase in that region by 10%.