Voice price pressure hits Colt
Regulatory price pressure on voice services and negative currency fluctuations were both problems for Colt in the first half of 2013
Colt pointed the finger squarely at regulatory changes to voice pricing and a weak pound as the main reasons it saw a dip in revenue for the first half of the year.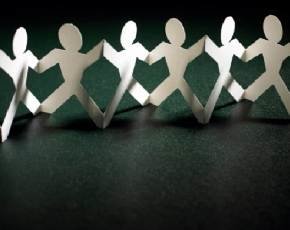 The managed networking and IT services player saw H1 revenue decline by 1.1% year-on-year with voice turnover down by 6.4% contributing €19m as a result of regulatory driven price declines.
Other parts of the business performed better with data revenues from the managed network services remaining flat with 0.7% growth and managed services turnover increasing by 7.1%.
The firm launched its enterprise grade cloud services through channel partners in the first half and pointed to that as one of the notable achievements of the period but was concerned that the pound had remained weak against the Euro.
Rakesh Bhasin, CEO of Colt, said that the economic climate remained "stubbornly challenging" and bemoaned the regulatory pressure on its voice revenues but there were signs that it was heading in the right direction aligning the business to growth areas in the market.
"Growth in key strategic areas is occurring in managed networking and IT services and data centre related revenue, however, this is overshadowed by foreign currency movements, regulatory voice pricing and churn of legacy Data products," he said.
"Our products and services in our strategic areas are winning recognition in the market and our pipeline is improving. Our continued investment in strategic areas should suppress near term margin expansion but we remain optimistic that the business will grow full year revenue on a constant currency basis," he added.