Entatech gearing up for Windows 8.1 launch
Entatech is urging resellers to view the launch of Windows 8.1 as an opportunity to get customers investing in both software and hardware
Entatech is gearing up for the launch of Windows 8.1 aiming to get resellers taking advantage of the release to encourage customers to make moves away from older operating systems and to invest in the latest hardware.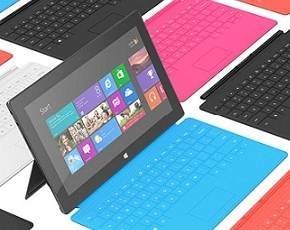 The Microsoft distributor is already Fujitsu pitching tablets that come with Windows 8 pre-installed and banging the drum over some of the enhancements that come in 8.1.
The timing of the call from Entatech to get focused on 8.1 comes as many customers continue to show little signs of getting migration plans together to move off Windows XP, which is having official support withdrawn from Microsoft next April.
Research from BT Engage IT indicated that almost three quarters of those firms with more than 3,000 seats are still using XP and aside from the financial sector most vertical markets are yet to move onto Windows 8.
Jon Atherton, Entatech vice president, said that the launch would be a busy time for Microsoft and its channel partners and it was viewing the update as a major product launch.
"With Windows 8.1 launching, we will not only have the means on which to offer our resellers with a new, improved and highly innovative product, but it will also provide a fantastic attachment opportunity, which will allow us to further build on other areas of the business," he said.
Read more on Microsoft Windows Services