UKFast CEO Jones pumps £4.5m into grad recruitment
Creation of 50 new jobs at UKFast's Manchester base helps address graduate unemployment problem and helps cloud hosting outfit beat growth targets
UKFast CEO Lawrence Jones has unveiled the business's first graduate recruitment scheme, promising a £4.5m investment over the next two years to fund 50 new jobs in Manchester.
Jones said he saw a pool of talented and energetic graduates looking for a break in an extraordinarily tough jobs market adding it was his duty to expand the business to offer more opportunities.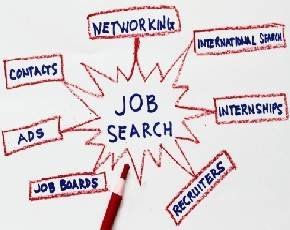 The £4.5m kitty will help fund a purpose-built training facility for the first of 50 new recruits to be hired this summer, with starting salaries pegged at £19,000.
The scheme develops an academy programme launched in 2011, and the recent appointment of Aaron Saxton as director of training.
Jones explained: "Apprenticeship schemes don't fit for graduates – they come out of university with a £40,000+ debt and who is going to help them out? It is time for us business owners to stand tall and find a business model that helps them. I don't understand why businesses aren't doing this already.
"This is not an apprenticeship or a typical graduate scheme, it's a real training programme with real salaries and bonuses.
Further reading
The impact of software engineering skills shortages
"Last week we celebrated with a barbecue at UKFast campus to mark the five-year anniversary of four of my best performers. I looked back at their journeys and considered how crucial they are to the development of this business. One sits on my board of directors, the others are senior managers and some of the best sales people in the team. They came to me as graduates looking for an opportunity to show what they were made of. They've thrived and they are incredibly successful. Why wouldn't I want to recreate that success again?" he added.
The Manchester-based roles will include all aspects of UKFast's business, including stints on the sales team, which Jones said he saw as vital to help nurture future management skills.
UKFast has set itself ambitious growth targets of 25% for 2013, and Jones added that the scheme could well enable the company to exceed that figure.