Lay-off costs hurt IBM profits in Q2
Second quarter profit at IBM took a hit on the back of 'workforce rebalancing charges'
Net profit at industry bellwether IBM took a 17% year-on-year hit during the second quarter of the financial year, after Big Blue was forced to splash out on redundancy costs, dropping to $3.2bn (£2.1bn).
Total revenues for Q2 of $24.9bn (£16.4bn) were down 3% on the second quarter of 2012, down 1% adjusting for currency,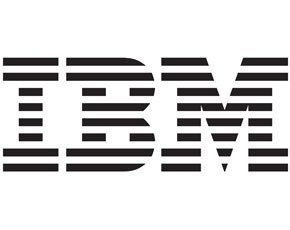 IBM shed more than 3,300 jobs during Q2, following its miserable first quarter showing, and expects the savings in wages to start taking effect in the third quarter.
Ginni Rometty, chairman, president and CEO at IBM said the firm would be taking immediate action heading into Q3 to invest in strategic growth initiatives, acquiring and divesting capabilities where needed, re-balancing skills and "taking action" in underperforming areas.
Despite this Rometty said she was confident that IBM's position would improve through the back end of the year and hit its targets – it is currently looking for operating EPS of $16.90 and has now in fact revised that target up by 20 cents.
"We delivered strong performance in our higher- value software and mainframe business and again significantly increased our services backlog on growth in new business," said Rometty.
IBM said that in the first half of the year its Software sales grew by 4%, with key branded middleware, including WebSphere, Information Management, Tivoli, Social Workforce Solutions (formerly Lotus) and Rational up 9%. This was partially offset by declines on Operating Systems revenues.
Services sales were down 4%, but the previously noted backlog hit $141bn, up 3%.
Elsewhere, Systems and Technology sales dropped 12%, with Power Systems sales dropping by a quarter and System x down 11%. System z mainframe sales grew by 10%.