Sennheiser expands ASM Technologies relationship
Audio hardware specialist Sennheiser expands its partnership with self-styled agile distie ASM Technologies to get better access into system integrators and resellers
Audio hardware manufacturer Sennheiser has signed a selective distribution agreement with distie ASM Technologies to supply its business and contact centre headset lines.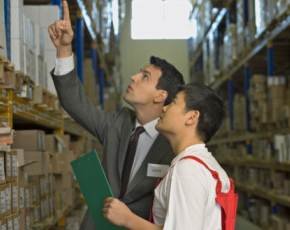 Self-styled agile technology distribution company ASM has been around for a number of years but has only recently broken cover as it seeks to grow the number of systems integrators and value added resellers that it is able to touch.
The firm supplies a portfolio of over 800 manufacturers, vendors and publishers from over 2,5000 suppliers through one interface, but does not touch tier one manufacturers, such as Cisco, HP or Microsoft, preferring instead to focus on the tier two and three firms supplying complementary products, such as peripherals, software and other products
"I believe 80% of IT spend goes through 20% of suppliers. We want to account for the 20% of IT spend that goes through 80% of suppliers," explained ASM director Iain Tomkinson.
"We help rationalise tier two and three spending for system integrators and VARs. We're not a broadliner, we complement what they do," he said. "This takes away the time, pain and cost of acquiring specialised product for the channel, and helps emerging vendors sell into larger resellers."
This, he added, also freed up resellers to concentrate on their core vendor portfolios.
With headline customers including firms such as Computacenter, ASM has already established a foothold in the channel but it is now gunning for aggressive expansion, and hopes to double its sales to around £50m in the next few years.
Sennheiser already works with other distributors in the UK – including Computer 2000 – but but according to Tomkinson, had found a number of its partners preferred doing business with ASM, and had therefore taken the decision to expand its relationship with the firm.
---
Image credit: Jupiterimages
Read more on Unified Communications (UC) Services