Corero flogs education unit Corero Business Systems to Civica
Network security and DDoS attack specialist Corero to sell education software unit Corero Business Systems as it hunts targeted growth in its core market
Corero has entered into an agreement to sell its 92% stake in its education software subsidiary, Corero Business Systems, to Civica for £13m as it seeks to tighten its focus on the network security market.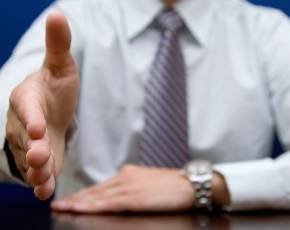 Corero, then a small AIM-listed BPM outfit, bounded onto the scene in July 2010 when it became a vehicle for an ambitious plan by Datatec's Jens Montanana to conduct a roll-up of security businesses.
It backed into Boston-based intrusion prevention, firewalls and DDoS protection solutions developer Top Layer in February 2011, renaming it Corero Network Security, and over the past 24 months has become a vocal actor in the threat prevention sector, launched a channel programme and burned through two distributors.
But despite its tubthumping, over the course of the past two years the legacy Corero Business Systems unit has consistently outperformed the security side, largely thanks to large numbers of British schools currently flipping over to Academy status.
In 2012 it made EBITDA profit of $3.1m (£2.05m) on sales of $9.2m, while Corero Network Security posted an EBITDA loss of $5m on sales of $11.4m.
The sale of the unit will allow Corero to focus exclusively on its security business, the firm said in a statement this morning, with the bulk of the proceeds expected to be ploughed into enhancing Corero Network Security and positioning it for more sustained growth than it has seen thus far.
However, it went on, "As a result of the disposal of the Corero Business Systems division, the Company is expected to be loss-making for the years ending 31 December 2013 and 2014".
Following completion of the sale, Corero said CEO Ashley Stephenson, who was appointed last year with a brief to drive growth in the security business, will be handed a seat on the board.
Read more on Threat Management Solutions and Services