MicroScope's top stories, week ending 5 July 2013
Our regular look back at the most important ICT channel news stories from the past seven days, as selected by MicroScope readers
Richard Austin, co-founder and former chairman at now defunct UK computer manufacturer Evesham has returned to the industry after a six year absence to take up the role of group marketing and communications director at Centerprise.
Channel veteran Austin is the second blast from the industry's past to resurface at Centerprise in the space of just a few weeks, following the appointment of former Stone director Sam Kazerounian last month.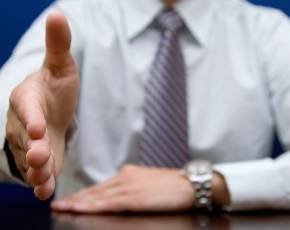 In his previous life Austin helped build the Evesham brand – which he founded in 1983 as Evesham Micros, an Amstrad reseller – up into one of the UK's largest independent PC suppliers following the launch of its own brand of PCs in 1992, and took the business to turnover of £104m.
Unfortunately the firm ran into trouble following the withdrawal of the government's Home Computer Initiative by Gordon Brown in 2006, and went into administration the following year.
Citing a need for a break from the struggling PC industry, Austin left Evesham in early 2008 following its rescue by Time founder Tahir Mohsan's Dubai-based PCC Technology, but the business proved unsalvageable and was dissolved at the start of 2009.
Print specialist Lexmark has extended an existing relationship with Westcoast to encompass its printer hardware, including its Smart MFP range.
The deal expands on an existing decade long agreement under which Westcoast has become Lexmark's largest consumables distributor in the UK.
Lexmark can now touch a larger number of VARs it hadn't previously encountered
Lexmark, which ducked out of the inkjet market to focus on emerging trends in the document management space last summer, said that partners would also be able to offer its Basic Print Services (BPS) and MPS offerings through a one-stop-shop, run by Westcoast on its behalf.
Lexmark UK and Ireland channel and SMB sales director Martin Fairman explained that this meant the vendor could now touch a wider variety of resellers, including Westcoast partners that it had not previously encountered.
Redstone has announced its chief financial officer Peter Hallett is to step down following the successful demerger and floatation of its managed services arm, Redcentric, which was completed recently.
Hallett joined the business in 2009 at the height of Redstone's financial woes, and played a major role in steering the business through the depths of the recession, including a major restructuring and refinancing effort.
Redstone today praised its outgoing CFO for having been "instrumental" in the process of returning the business to a level footing.
Northamber is proposing to make a switch to AIM and cancel its main listing on the main stock market as it looks for an environment that suits its current size and provides more flexibility.
The other benefits that the distributor should find by moving to AIM are a simplification in the administrative and regulatory requirements and it will make the case to shareholders at a general meeting being held on the 31 July.
Citrix and Arrow have teamed up to make Citrix's SaaS products available to European partners via Arrow's ArrowSphere platform.
ArrowSphere, which was launched last year, already offers cloud services from vendors including Blue Coat, EMC, Interoute, McAfee, Mitel, Mozy and NetApp, among others.
Gartner has revised its 2013 IT spending forecast down slightly to reflect both fluctuations in US dollar exchange rates and declining PC sales, but says the industry may see a return to more meaningful growth next year.
Sage has unveiled the latest version of its Sage 200 product, rebuilt on Microsoft's Windows Azure cloud platform to give the channel a chance to shepherd more SME customers into the world of cloud ERP software.
Mimecast vice president of strategic alliances, Julian Martin on why it's vital for the channel to pick the right partner if they are to make any money from the cloud
Customers are worried that a move to cloud computing will come with hidden costs that could catch them out after a contract is signed and are worried that third-party services might let them down.
The decision by the Office of Fair Trading to turn the spotlight onto government IT suppliers could aid those channel players that have lost out on tenders in the past giving resellers the chance to voice their frustration about the current way contracts are awarded.
The PC market continues to tumble with the latest figures for the second quarter from IDC making grim reading for those hoping that the market would start to move back towards positive growth.