Outsourcery targets HP partner channel for SME UC sales
Cloud services provider gets the go ahead to offer UC solutions to SME customers through selected HP VARs
Select HP partners will be able to offer Outsourcery-branded unified communications and collaboration solutions to their SME customers as the result of a new agreement between the two firms.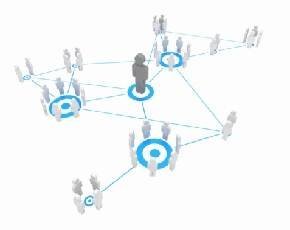 Outsourcery's cloud delivery model is itself based upon HP's Converged Cloud Infrastructure, and the provider said the tie-up would enable 200 to 1,000-seat customers to improve their communications, cost-efficiencies, and revenues.
Services available through the agreement will include Microsoft Lync for VoIP, video, web- and audio-conferencing and chat, and Exchange for email and document management, which will be deployed either on a multi-tenant platform, or in a dedicated environment in Outsourcery's own datacentre.
HP UK and Ireland director of cloud computing, Michael Clifford, said the agreement would address SMEs that did not necessarily have the budget or expertise to implement UC solutions properly.
"Leveraging Outsourcery's hosting platform and the expertise of specialised partners enables SMEs to cost-effectively deploy UC on a pay-per-use basis," explained Clifford.
More on Outsourcery
Launch partners include Microsoft Gold partner Damovo, business comms consultancy IP Solutions, MSP Neptune Consultancy Services, and telephony and comms expert Freedom Communications.
"Working with HP and channel partners that are embracing the opportunity, this new initiative will give SMBs the same access to UC and collaboration as larger enterprises. More companies are looking to transform the way that IT serves their business," said Outsourcery's Piers Linney.
"Through our cloud solutions, we can provide their IT delivered as a service, with fast deployment and minimal need for capital investment," he added.
Read more on Unified Communications (UC) Services