Enables IT buys Support Force, reports ½ year loss
First buy in planned acquisition spree cheers newly-formed Enables IT but contract losses weigh heavily on its first half results
Enables IT, the network and IT services provider created last autumn in a reverse takeover move, has today announced its first acquisition, buying five-strong datacentre hosted platform and MSP Support Force for £1.2m.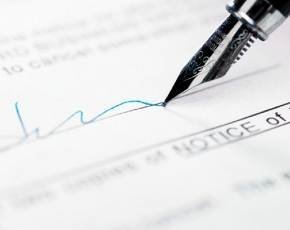 The combination cash and share purchase also includes a nominal cost option to acquire a South Africa-based firm that currently provides IT support desk services to Support Force.
The business made sales of £1.2m and EBITDA of approximately £250,000 in the financial year to 30 April 2013. Its net liabilities as of the end of May were about £280,000.
CEO Mike Walliss said that overall he was pleased with how the business was moving forward, and said that the acquisition demonstrated the confidence that the firm's investors held in the company.
Meanwhile, six-monthly results from Enables, also released today, showed sales of £2.7m, flat compared to the nine months to September 2012 although note that the consolidated results only reflect four months trading following the conclusion of the reverse takeover.
Despite growth in gross profit to £1.01m, Enables' balance sheet revealed a pre-tax loss of £348,000, which came largely due to a one off £315,000 impairment charge from the loss of a contract with PR outfit Hill & Knowlton.
"The last six months have been a busy time for the group, initially completing the reverse acquisition of Nexus Management and undertaking the successful integration of the two businesses," said Walliss.
"The proposed acquisition of Support Force will give the group further additional strong recurring revenue, focused on managed services and datacentre hosted cloud services. The business has now been strengthened and we now have a solid foundation to build on, both in the UK and the US," he concluded.
---
Image credit: Siri Stafford