Growing security market favours Accumuli
Acquisitive security services player books increases in both sales and profits in the financial year ending 31 March
Managed security services outfit Accumuli has filed financial results for the year to 31 March, revealing a 17.4% rise in sales to £14.8m, and a 19.2% spike in gross profit to £7.5m.
Accumuli also booked its first ever post tax profit of £3.5m and announced its maiden dividend.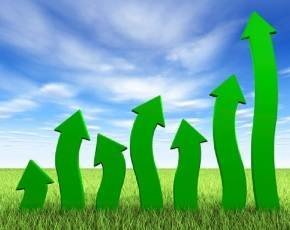 Over the course of its fiscal 2013, Accumuli embarked on a major push into the security information event management (SIEM) market with the July 2012 acquisition of VAR EdgeSeven, and further honed its focus on its core market with the sale of its Webscreen IP software assets to networking vendor Juniper, from which it bagged £6.3m
Following the end of the financial year, it also bought authentication services specialist Signify Solutions, bringing it into areas of the security market it had not previously touched on and taking its managed services revenues above 50% of the total for the first time.
Looking back on a strong year, Accumuli chairman Nick Kingsbury said the firm continued to "execute on our strategy of building a leading IT security business of scale, both organically and through acquisition.
"The IT security market in which we operate continues to grow in terms of scale and sophistication. Increasingly businesses of all sizes are turning to an expert such as Accumuli to help them secure their business, deliver projects on time and reduce the cost of on-going management," said Kingsbury.
"We believe the market offers considerable growth prospects and as we continue to evolve in terms of our experience and skills, we are well placed to support further growth," he concluded.