Equanet, PIXmania costs push Dixons Retail to pre-tax loss
Restructuring and impairment charges of nearly £170m muddy the financial waters for Dixons Retail as chief exec sets out ambition to "surprise and delight" consumers
Dixons Retail has fallen to a full-year pre-tax loss of £115.3m, barely improving on the year-ago loss of £118.8m after booking non-underlying items of over £200m.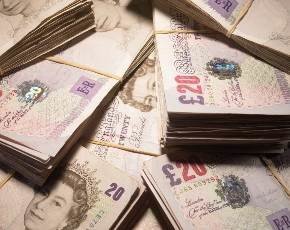 The multi-channel retailer revealed its fiscal 2013 numbers to the end of April on 20 June, showing massive restructuring and impairment charges of £168.8m, relating mainly to continental problem-child PIXmania and the main non-store UK operations following the recent sale of its reseller arm, Equanet, to Kelway.
In spite of this, the underlying picture was altogether rosier, with underlying pre-tax profit grew 15% to £94.5m – substantially higher than Dixons Retail had predicted in a mid-May trading statement – thanks to a particularly strong showing in the UK and Ireland, and the figure would have been higher still were it not for the customary poor performance at PIXmania.
In revenue terms, total underlying group sales grew 4% to £8.21bn while total group sales, including those from exited businesses, were up to £8.44bn from £8.19bn this time last year.
The firm reflected on improving customer satisfaction measures and a £45m reduction in group costs as part of a two-year £90m cost-cutting plan. It also showed very strong cash generation, ending the year with £42.1m in its back pocket, versus net debt of over £104m at the start of the financial year.
Group chief exec Sebastian James said that although there was still much hard work to do in the face of the tough economic backdrop, the return to a net cash position marked "an important milestone in our transition from survivor to winner."
"I am pleased with the progress we have made, even though I am, of course, impatient for us to achieve even more, even faster, particularly in focusing on markets where we are, or can be, a leader," he said.
"Every day we must find new ways to surprise, delight and improve the lives of our customers," he added.