Operating losses widen at Daisy in otherwise strong year
Daisy Group sees operating losses widen but bosses are confident the business will stay the course
Unified business communications services specialist Daisy Group has booked a full-year operating loss of £16.8m for the 12 months to 31 March but insists its overall position is still strong.
The firm said it saw significant growth in cash generation, ahead of market expectations, while full-year sales and adjusted EBITDA came in at £351.5m and £56.3m were both flat compared with the previous financial year.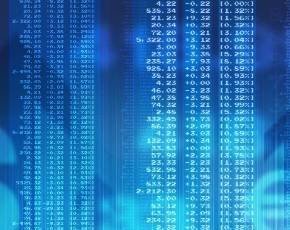 CEO Matthew Riley said: "We have made good progress during the period, completing two acquisitions, with another one transacted post year end.
"In addition, the Group has continued to progress its organic growth strategy and has seen an improvement in cross-selling, with an increase in the proportion of customers taking three or more products.
"These results demonstrate the cash generating capability of the Daisy business with significant growth in our free cash flow generation. This has been recognised by our banking syndicate partners who have made available a significantly enlarged facility to assist with our continued acquisitive growth strategy," he continued.
Riley also announced Daisy's first ever full-year dividend for shareholders, reflecting the board's overall confidence in the firm's capabilities, and said that macroeconomic headwinds notwithstanding, the Group was optimistic about the coming months.
Daisy is set to benefit in the coming months from an increasingly solid base of recurring revenues, which is helping it reduce its reliance on fixed-line calls, a problem common to most comms firms. Recent acquisitions, such as the boost to its managed services capability gained from its acquisition of 2e2's datacentre customers, should help with that.
Broken out by division, Daisy Retail, its end-user facing comms services business upped sales by 5.3% to £261.8m. The bulk of the growth came as a result of the April 2012 acquisition of Worldwide Group, which was folded into the Retail unit.
Daisy Wholesale, which provides comms services to smaller telecoms resellers, saw its sales grow 3.8%, with the main driver being mobile services, first introduced as a new product line in Daisy's fiscal 2012. The acquisition of services outfit NetCrowd added £600,000 worth of sales to the balance sheet in the closing months of the year.
Finally, Daisy Distribution, which supplies mobile handset and airtime tariffs from EE, O2 and Vodafone to the channel, experienced a very tough year, with sales falling by nearly 40% to £39.9m. Daisy said that reduced level of mid-term contract renewal incentives from certain unnamed operators hurt divisional sales badly.
As a consequence Daisy resellers earned less commission, meaning the shortfall was partly offset by improved gross margins.
Read more on Unified Communications (UC) Services