Binding gets Southern region role at Avnet
Former Magirus executive Andrew Binding has been given a senior role covering Southern Europe at Avnet Technology Services
Avnet continues to solidify the positions of the former Magirus management team with Andrew Binding joining the distributor's EMEA executive team from the start of next month.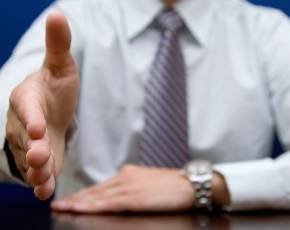 Binding had spent the decade before it was acquired by Avnet running the UK, Netherlands and Nordics businesses at Magirus and from the 1 July will take up the post of vice president for the South Region at Avnet Technology Solutions EMEA.
The position includes responsibility for France, Benelux, Italy and Iberia and has been recently handled by Miriam Murphy, who now will refocus on her role as senior vice president of the enterprise business group EMEA. Binding has been handling Avnet's EMC, Cisco and VCE relationships in the enterprise business group in EMEA.
Graeme Watt, president, Avnet Technology Solutions EMEA, said that the Binding move would "accelerate our progress" in the South EMEA region.
Late last year Christian Magirus, the former COO of Magirus, took up a role of vice president of Avnet's EMEA services, and in March Denise Bryant, the former UK managing director at Magirus,opted to leave the firm just months after it was acquired ending her current involvement with the distribution market.