MicroScope's top stories, week ending 14 June 2013
Our regular look back at the most important IT channel news stories of the past seven days, as selected by MicroScope readers
Computer 2000 parent Tech Data has revealed that will not be filing its first quarter financial results for the three months to 30 April on schedule, due to the impact of serious vendor accounting improprieties at its UK business.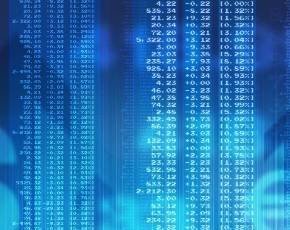 The problems on C2000's books came to light in late March, a couple of weeks after Tech Data filed its Q4 and year-end numbers to 31 January.
In light of the discovery, the distie will have to restate a number of results statements going back three financial years, and could find its net income will be out by up to as £22m as a result.
Tech Data yesterday filed notice with the SEC that it will be "unable to file its Quarterly Report on Form 10-Q … within the prescribed time period because it requires additional time to complete the required financial statements and restatement."
It said it could not predict when it would complete the restatement, but expected that it would be beyond the permitted five day extension of the due date, which was 10 June.
A whistle-blower's decision to report a Scottish employment agency for failing to pay its dues on the software it uses is being used as an example of just how successful registering concerns about licensing with the Federation Against Software Theft can be.
The case of Glasgow-based MyKey Global is being trumpeted by FAST as just what can happen when someone decides to use its whistle blowing service to report license abuse.
The Scottish firm was forced to pay out for licenses for applications including Microsoft Office professional Plus, Coral CAL client access and MS Windows upgrades totaling £48,500.
The case was the result of one former employee making allegations through the FAST website that triggered an audit and revealed the extent of the under-licensing.
Trustmarque has completed a £43m MBO from previous backers LDC in a move designed to help the York-based solutions and services provider meet its long-term goals.
York-based Trustmarque - which has grown over its 25-year into a 180-strong business spread across three sites - has made no secret of its ambition to expand its professional and managed services offering, and according to CEO Scott Haddow, the MBO will support this.
"Dunedin's investment is a key milestone in the evolution of the business. Trustmarque has developed significantly over the last four years," he said. "Our ambition now is to cement our position as an independent end-to-end technology services provider and the trusted adviser of choice for blue chip and large government enterprises."
Networking distie Westcon Convergence has cut the ribbon on a new office facility near Gatwick and invested in a customer solution centre to let partners play around with and demonstrate multi-vendor unified comms solutions to their customers.
The firm moved a few miles up the road from its old home in Burgess Hill to Crawley at the end of May, and all staff now have transferred across into its new building, which will also serve as its European headquarters.
HP has signed up to the Google Apps Reseller Programme in a move that will be seen as a major milestone in boosting the overall credibility of Google Enterprise in business.
Under the terms of its new agreement HP will be offering small businesses Google Apps through a new product called HP SMB IT in a Box, which will offer Google's cloud-based communication and collaboration tools on HP hardware, including PCs and printers.
Content sharing and collaboration platform specialist Box will target business within the G-Cloud after enhancing its relationship with service provider Softcat.
Smartphone device provider Toughshield has appointmented two key senior managers in new roles designed to help the company on its way to leading provision of ruggedised smartphones to the enterprise market.
Gurdeep Grewal, SVP and EMEA head at software consultancy Zensar Technologies gives practical advice on how resellers can capitalise on the rise of two-tier ERP
AVG has acquired remote monitoring and management software specialist LPI Level Platforms in a move designed to bolster its own cloud platform capabilities.
Cisco revs lead generation programme to drive $1bn in leads to partners
If you're a Cisco partner and followed the news coming out of the Cisco Partner Summit 2013 in Boston last week, you likely heard that the company is planning to funnel sales-qualified midmarket leads valued at $1bn to partners across the globe in fiscal year 2014 - twice the value it says it passed along to partners in FY 2013.
Entatech has snaffled five former Northamber employees to get a new southern sales office in Leatherhead, Surrey, up and running.