MicroScope's top stories, week ending 7 June 2013
Our regular look back at the biggest channel stories from the past seven days, as selected by MicroScope readers
Phoenix IT Group has plunged to a full-year pre-tax loss of £58.8m – a precipitous drop from last year's adjusted loss of £4.9m – and seen sales fall by 4.1% to £250m at the end of a difficult year for the IT services outfit. Underlying pre-tax profit also fell from £20m in its fiscal 2012 to £14.9m.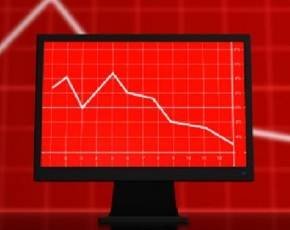 This time last year an optimistic Phoenix was banging the drum after embarking on a major restructuring programme designed to, in the words of its then-CEO David Courtley, give it "a strong platform to grow this business by offering a more cohesive range of complementary services."
However the resolute failure of the British economy to show any signs of sustained growth, and the discovery of a £14m black hole in the accounts at its midmarket managed services business Servo – which turned out to be down to profit overstatement and not cash misappropriation – have effectively blighted its fiscal 2013.
Phoenix revealed today that it took a one-off charge of £68.1m for impairment of goodwill and other intangible assets has been made in respect of the accounting irregularities at Servo, and executive chairman Peter Bertram conceded that it had been a challenging year.
"There are issues affecting the Group," he said, "which whilst being resolved, will continue to negatively impact in the short term. We are planning for revenue growth, particularly from the second half of the current financial year, and believe the Group can recover from the difficulties of last year."
Ingram Micro is moving ahead quickly with a reorganisation that will see it establish its Advanced Solutions Division but has meant it has bid farewell to industry veteran Jon Bunyard.
The announcement about the formation of the new division emerged last month but it has since emerged that the ramifications of the management changes have meant the end of Bunyard's time at the distributor.
One of his career highlights at Ingram was helping steer through and integrate the acquisition of CCD back in 2009 and the distributor wished him well with, "his future endeavors".
"On 15 May Ingram Micro Europe announced our Advanced Solutions Division. We are making several changes in the organization that will enable us to accelerate the success we are already enjoying including some internal promotions of our key people. Julian Thompson will oversee both our Sales organization and our Advanced Solutions Division," said executive managing director for Ingram Micro UK and Ireland, Brent McCarty.
Brocade has vowed to ramp up its channel technical education and enablement plans after finding that more than half of its partners considered those areas the most important part of its programme.
Speaking at the vendor's European Partner Summit in Prague this week, global channel head Regan McGrath pledged to double-down around technology as Brocade seeks to help its partners capitalise on opportunities to compete against the likes of Cisco, which McGrath slammed as being overdistributed and offering no margin.
He accused Brocade's rivals of merely "managing dissatisfaction" and said that Brocade needed its partners more than ever to help it make customers understand that they need to rethink their infrastructure from the ground up.
Virgin Media Business has signed a three-year contract to resell Outsourcery's cloud IT and comms services suite into its customer base.
The AIM newbie was selected by Virgin to provide cloud services in December 2012 following a rigorous nationwide procurement process.
Internet security and protection specialist AhnLab is setting up its first EMEA channel programme to pitch its Malware Defence System appliance, and is betting that its margin-rich OPEX model will give it an edge over the competition.
Having built up a substantial business in the Far East over its 18-year history – its anti-virus product lines have made it a household name in South Korea although they will not be sold in EMEA – the firm has now set up a US subsidiary to run its global business and oversee its European expansion.
Microsoft is to become a dominant player in the smartphone market, according to the latest data from Canalys and could have gained six times its current market share in the next few years.
Advanced load balancing and application acceleration tech specialist jetNEXUS is inducting new partners into its first ever channel programme as it seeks to capitalise on growth of technology such as Microsoft Exchange and Lync.
Billy MacInnes considers the value of social media to resellers and wonders how effective it truly is.
The consumer market might be driving the uptake of Windows 8 with the enterprise space yet to be penetrated in any depth by the latest Microsoft operating system.
SAP has billed its latest acquisition of Zug, Switzerland-based firm hybris, as the means by which it will propel itself into the heady, $37bn world of e-commerce software and improve its customer experience.
Security and networking VAD Cloud Distribution has added Lacoon Security solutions to its line-up, filling the final spot on its enterprise mobility bench, which now offers a collection of complementary technologies designed to help resellers hook themselves into mobile opportunities.