PartnerPulse community aims to socialise Microsoft partners
Independent community for Microsoft partners to use social networking features to drive more business into the channel's arms
A new social network for Microsoft resellers called PartnerPulse is hoping to drive more business into the channel by encouraging more open, independent interaction between customers and partners.
Set up by Microsoft SharePoint consultant Chris Wright, the PartnerPulse network is similar in concept to Microsoft's official PinPoint tool, which performs a similar function in many ways but lacks a truly social element.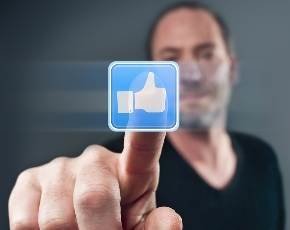 Speaking to MicroScope, Wright said: "I am positioning it as a social marketing platform for channel partners that sits alongside PinPoint. It's meant to be social, interactive, and to foster a community."
Wright stressed that the network was not designed to replace PinPoint outright, saying that Microsoft's UK partner team had already picked up on what he was doing and were happy for there to be another site for their partners simply because ultimately, it could make Microsoft more money.
He added that a number of Microsoft partners had also said they appreciated its more independent outlook.
The network is designed to build interaction between customers and member partners through its core feature, the Pulse, which is similar in concept to Facebook's Wall. Resellers can post announcements, blog posts, photos, video and so on to their company Pulse, as well as respond to customer queries and so on. Members can already post to their Pulse from Twitter, with more options to follow as the network develops, said Wright.
"Pulse is clearly the selling point, and at this early stage we are starting to see partners using it in a really interesting way," he said. "Some channel partners, for example, want to be able to talk to others, so there's a partner-to-partner b2b angle."
Taking on-board feature ideas and feedback from members has so far been key to the development of the network, which soft-launched last autumn, and Wright said that several upcoming features, had come directly from members.
PartnerPulse will be officially shown off to the channel at Microsoft's Worldwide Partner Conference in Houston this July, but is open to new sign-ups.