Brocade to double-down on Ethernet fabric, SDN channels
Brocade promises to boost its technical enablement activities in the coming months to help its resellers stand out from the networking crowd
Brocade has vowed to ramp up its channel technical education and enablement plans after finding that more than half of its partners considered those areas the most important part of its programme.
Speaking at the vendor's European Partner Summit in Prague this week, global channel head Regan McGrath pledged to double-down around technology as Brocade seeks to help its partners capitalise on opportunities to compete against the likes of Cisco, which McGrath slammed as being overdistributed and offering no margin.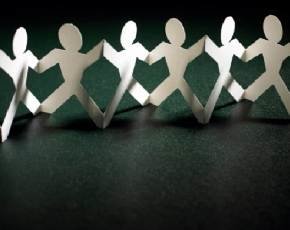 He accused Brocade's rivals of merely "managing dissatisfaction" and said that Brocade needed its partners more than ever to help it make customers understand that they need to rethink their infrastructure from the ground up.
"You can't put in switches and leave them for eight or nine years anymore, and Ethernet fabrics are a great reception area for software-defined networking [SDN] … which you cannot provision for fast enough," said McGrath.
As part of its attempt to differentiate its IP technology from that of its rivals, Brocade spent several hours at the summit talking both its Ethernet fabric lines and plans for SDN.
According to Brocade, when compared to classic hierarchical Ethernet architectures, its Ethernet fabrics offer better performance, utilisation, availability and operational simplicity to make virtualised datacentres even more effective and, more importantly, future-proof to some degree.
McGrath cited the example of one Utah, US-based partner, Red Sky Solutions, which is adding Brocade's Ethernet fabric technology to the top of a Cisco UCS stack to help itself stand out from the mass of Cisco VARs presenting in any given networking opportunity.
Brocade CEO Lloyd Carney also spoke of a growing opportunity around SDN, which he said he saw as a play that would become increasingly important 12 to 18 months hence.
Speaking to MicroScope, he said: "There's more margin for partners selling software than selling hardware, it's easier for them to do [and] costs them less money in terms of inventory and so on, so SDN is going to be a boon for the financial model of our partners."
---
Image credit: Creatas
Read more on Network Infrastructure Solutions and Services