jetNEXUS launches VAR programme, hunts Microsoft business
Home-grown load balancing and app acceleration specialist dips its toes in channel waters for the first time, touting a margin-rich programme
Advanced load balancing and application acceleration tech specialist jetNEXUS is inducting new partners into its first ever channel programme as it seeks to capitalise on growth of technology such as Microsoft Exchange and Lync.
Marlow-based jetNEXUS has been forging a quiet path for the past 12 years and according to CEO Greg Howett, began to flip its direct operation over to channel sales about 18 months ago – it now claims to be a hundred percent indirect.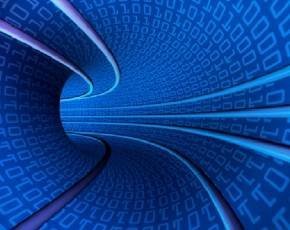 Speaking to MicroScope, Howett said its technology had previously been seen as having a rather niche focus, but said that as technology such as Exchange and Lync became more critical to business users, this was changing.
Indeed, he added, since Microsoft has now decided that its in-house product, Microsoft Network Load Balancer, is completely unsuitable for Lync installations and is strongly recommending that customers use external load balancers, jetNEXUS will be targeting Microsoft partners in its initial outreach.
It has also hired former Avnet TS channel development manager, networking and security, Sunny Joshi, to help in its channel building activities.
Besides the usual online sales, technology training and co-marketing offers, jetNEXUS says it will offer registered deals margins of 30%, 15% on unregistered, and 15% on any registered deals that get poached by another jetNEXUS partner.
"We really wanted to try to differentiate ourselves," explained Howett. "We know we're relatively small but we think we can really grow our market. What we don't want is to work with new partners and have them lose deals."
The firm's ALB-X product comes in virtual appliance or dedicated hardware flavours and is unrestricted on throughput, offering customers future-proofing, instead of forcing them to continually upgrade appliances as their usage increases.
It also claims it comes in at around six times cheaper than the equivalent product from the likes of F5 Networks.
Grant Davey, security and networking manager at launch partner Softcat, said: "We're very excited about partnering with jetNEXUS. Not only are they really shaking up the load balancing and application acceleration market, but their established solution stack enables us to offer customers a comprehensive and dynamic resolve to a complicated requirement."
Read more on Network Infrastructure Solutions and Services