Windows 8.1 to include networking and security improvements
Microsoft is not just planning to reintroduce the start button with Windows 8.1 but will also take the chance of the upgrade to improve security and networking functionality
Microsoft has indicated that it is not using the update of Window 8 simply to address some of the concerns users had around functionality and will incorporate a raft of security enhancements into the upgrade.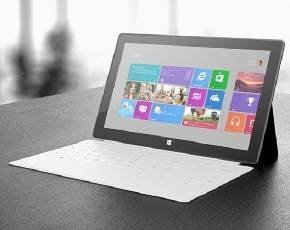 The vendor has already indicated that the 'Start' button will be reintroduced in Windows 8.1 but speaking at its TechEd event in the US its partner director of programme management for Windows Iain McDonald outlined some of the business features it will be rolling out when the upgrade is made available later in the year.
Most of the networking and security enhancements are designed to make life easier for tablet users with wireless support for printers, multi-factor authentication on tablets and remote data removal.
There have been snippets of information coming out from the vendor at events and on its Windows blog but developers will get a chance to get a closer look once a public preview comes out on 26 June at the Build 2013 conference.
"With the preview of Windows 8.1 coming soon, it's important to talk about our deployment guidance to customers. Businesses that are still running Windows XP need to begin testing and migrating to a modern operating system – like Windows 7 or Windows 8 – as soon as possible before end of support occurs in April 2014. If you are currently deploying Windows 7, continue with those deployments, but start looking at the Windows 8 platform, particularly in business tablet scenarios," the vendor stated.
"We also recommend businesses start targeting Windows 8.1 touch PCs for their hardware refresh planning as well as evaluate Windows 8.1 for all device form factors. And if you are already testing and deploying Windows 8, Windows 8.1 will be available later this year so you can begin your migration," it added.